VIOLAINE BUET
seaweed design®
How marvelous to sometimes
Be
That which no longer seeks itself
"Algae hold a piece of eternity for me. My ally -brown seaweed- is 1,3 billion years old and carries the force to have accompanied the origins of life. I bow before the majesty of this material, never positioning as its conqueror but remaining deeply aware of the wisdom of nature. Seaweed is multifaceted… Is this due to a survival instinct confronted by mankind's potential threat ? It is more like a stupendous capacity to adapt to a perpetually changing environment. Algae inspire my utmost respect and I treat them with gentleness, winning them over slowly. Unveiling their mysteries has taught me patience. I enjoy traveling on unknown territories and I feel profoundly alive imagining and savoring the joys of future discoveries"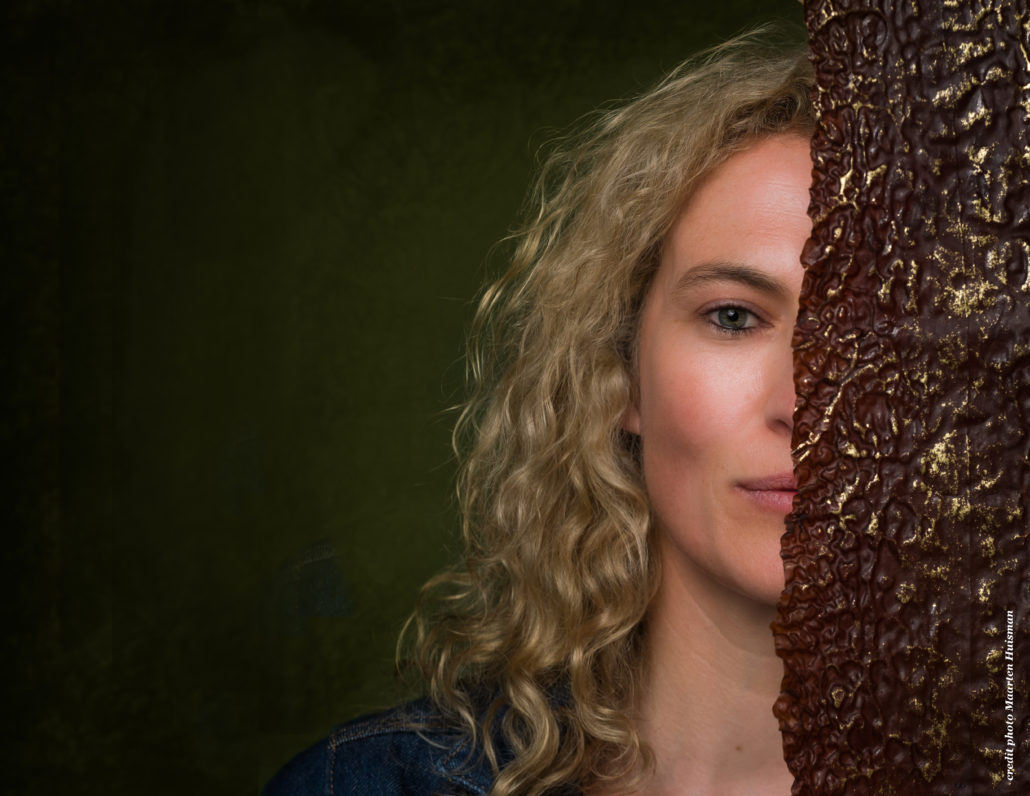 "Algae hold a piece of eternity for me. My ally -brown seaweed- is 1,3 billion years old and carries the force to have accompanied the origins of life. I bow before the majesty of this material, never positioning as its conqueror but remaining deeply aware of the wisdom of nature. Seaweed is multifaceted… Is this due to a survival instinct confronted by mankind's potential threat ? It is more like a stupendous capacity to adapt to a perpetually changing environment. Algae inspire my utmost respect and I treat them with gentleness, winning them over slowly. Unveiling their mysteries has taught me patience. I enjoy traveling on unknown territories and I feel profoundly alive imagining and savoring the joys of future discoveries"
Process
The exploration of the aesthetic and technical palette of algae with the craftmanship of a designer.
The development of the treatment and natural dying protocol with support from experts in vegetal coloration and researchers in biopolymer.
Interaction with the expertise and tools inspired from crafts ; weaver, leather craft, jeweler, tailor, screenprinter, gilder, master glazier…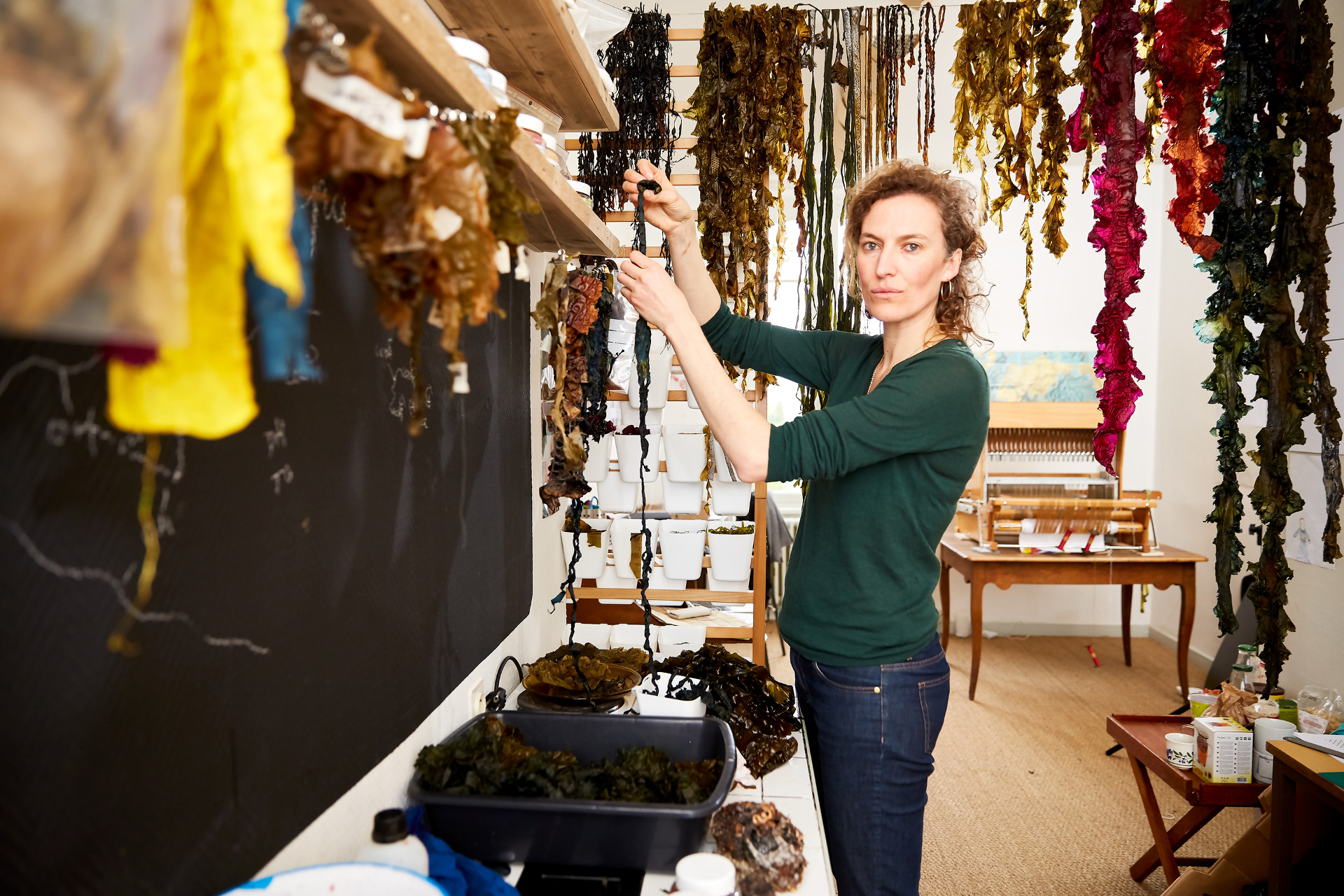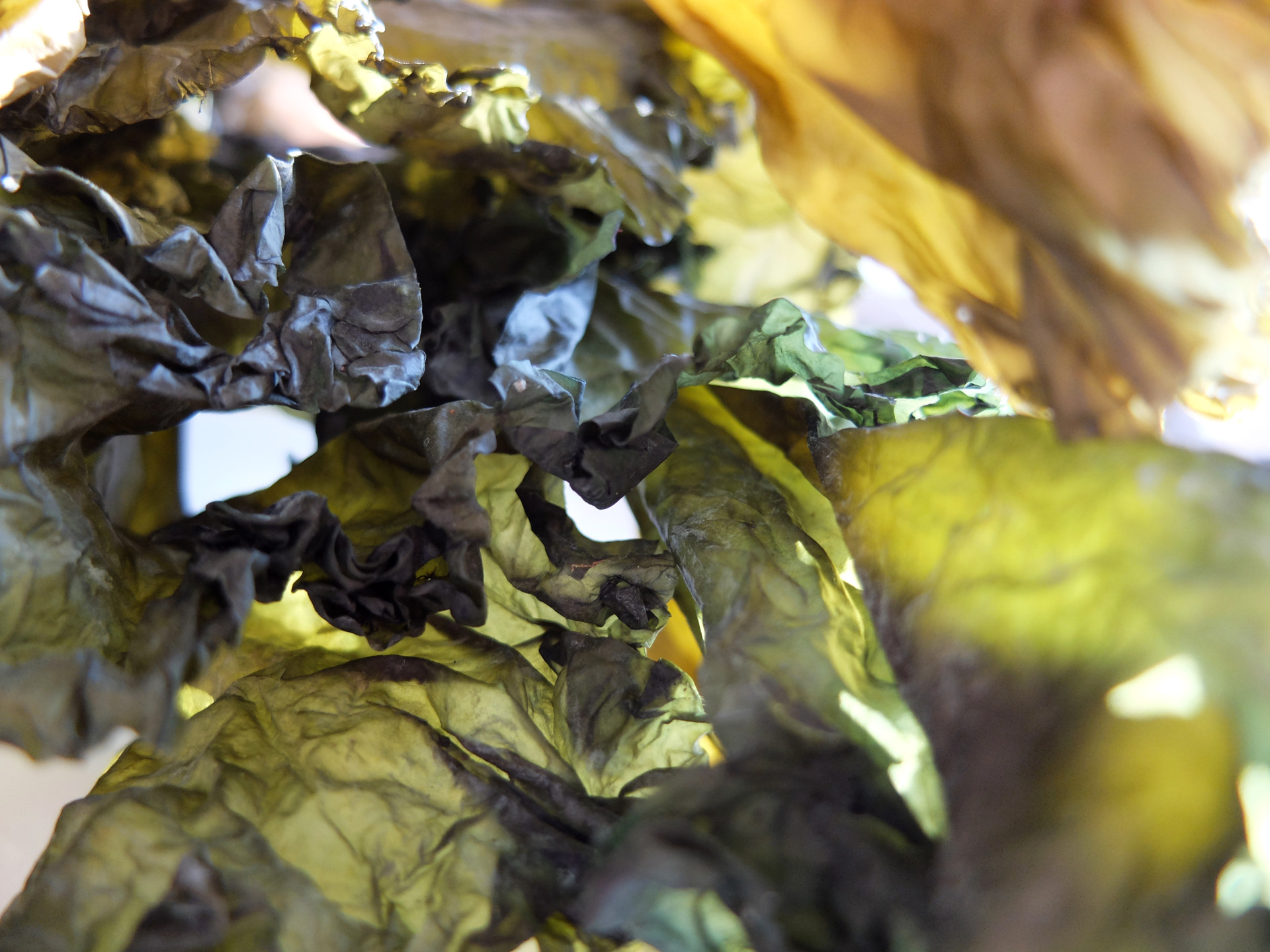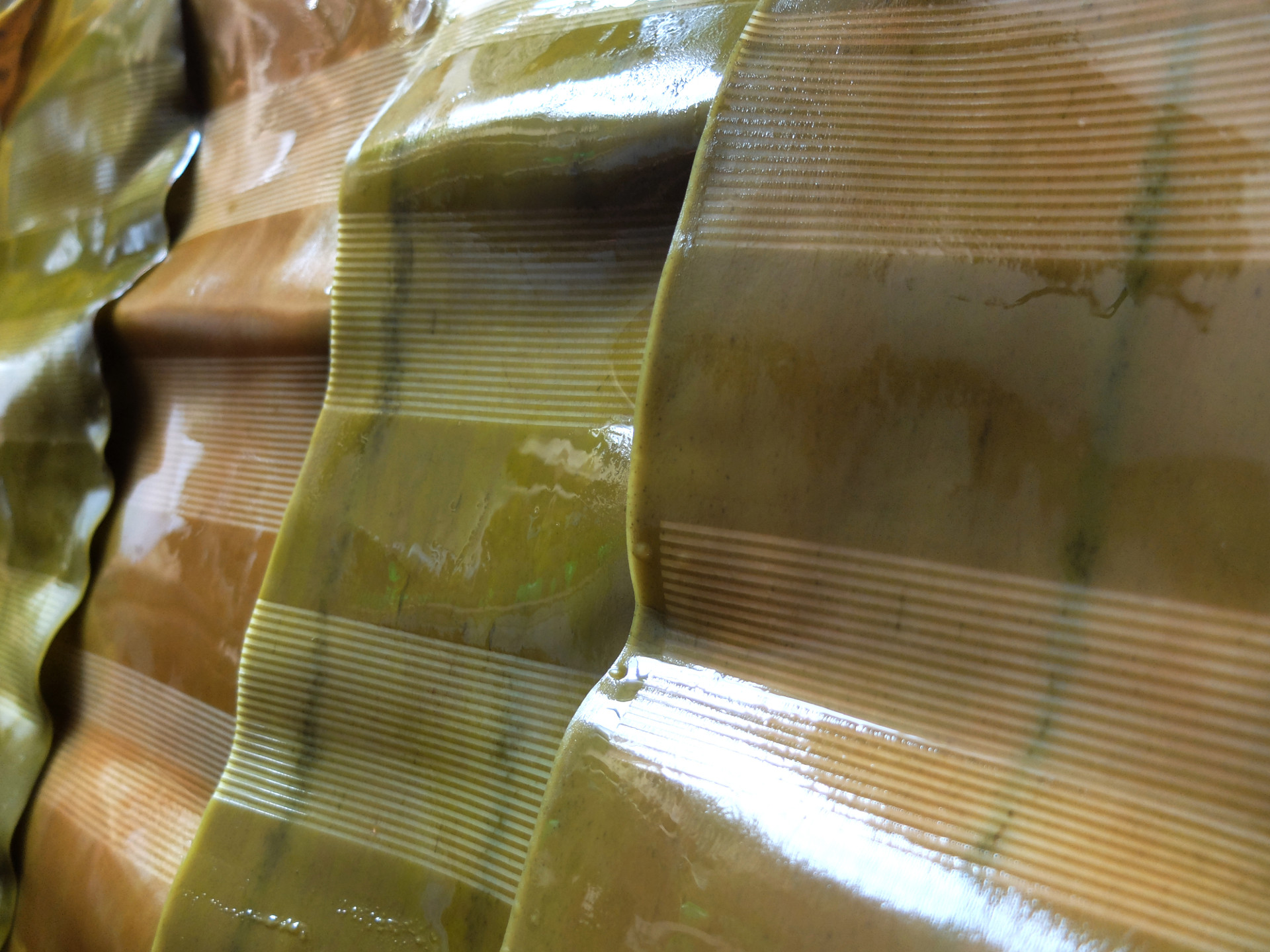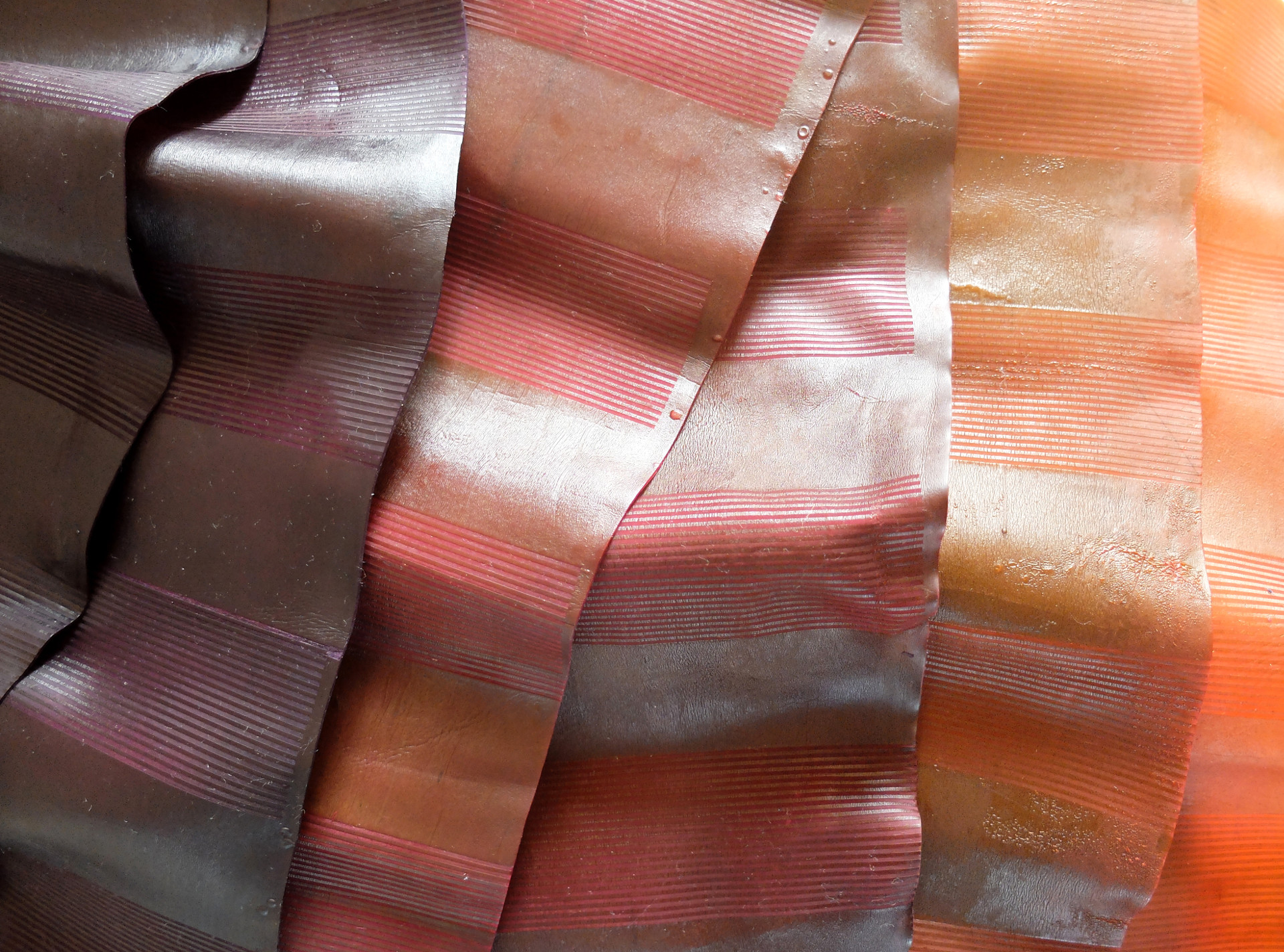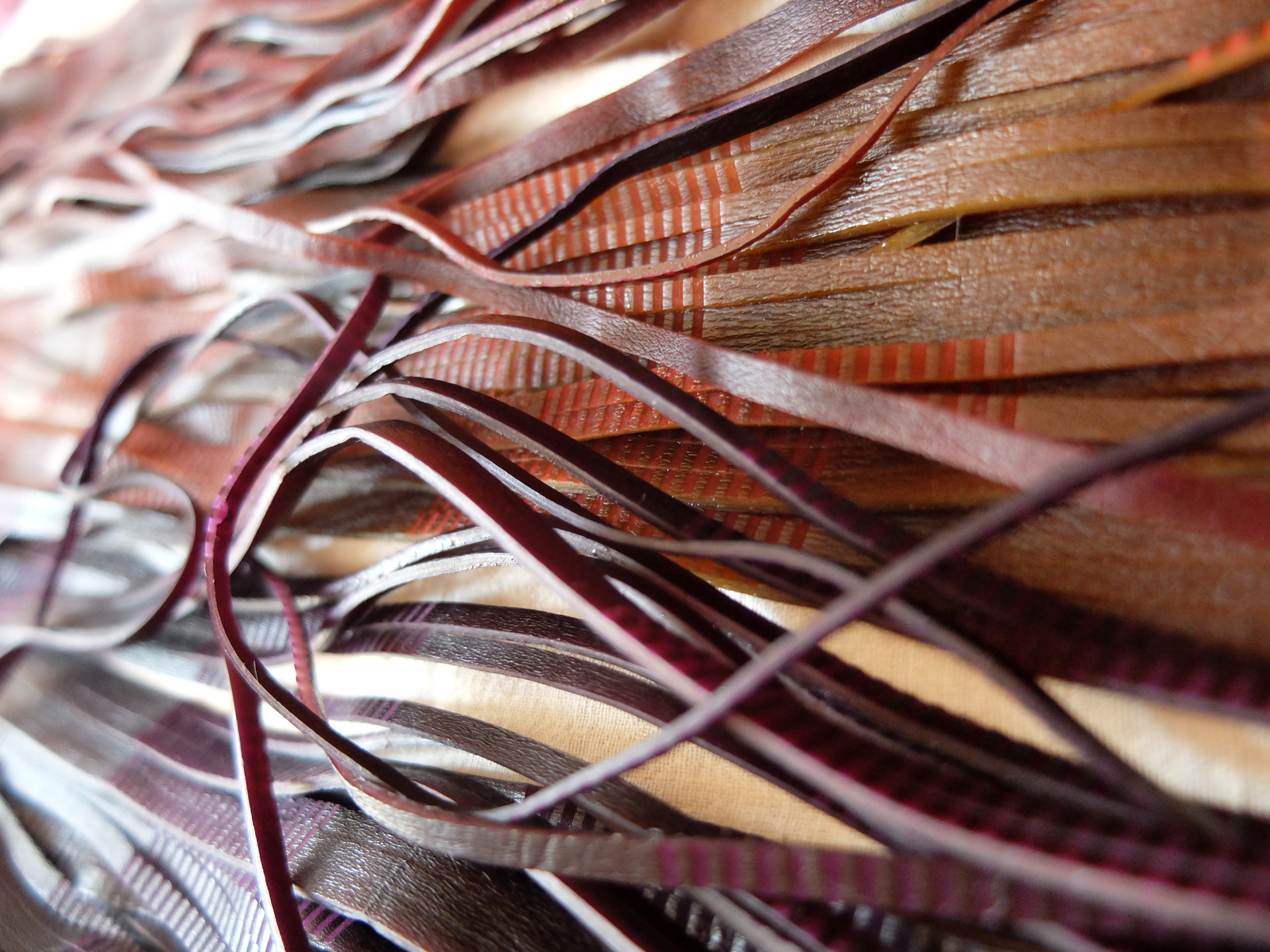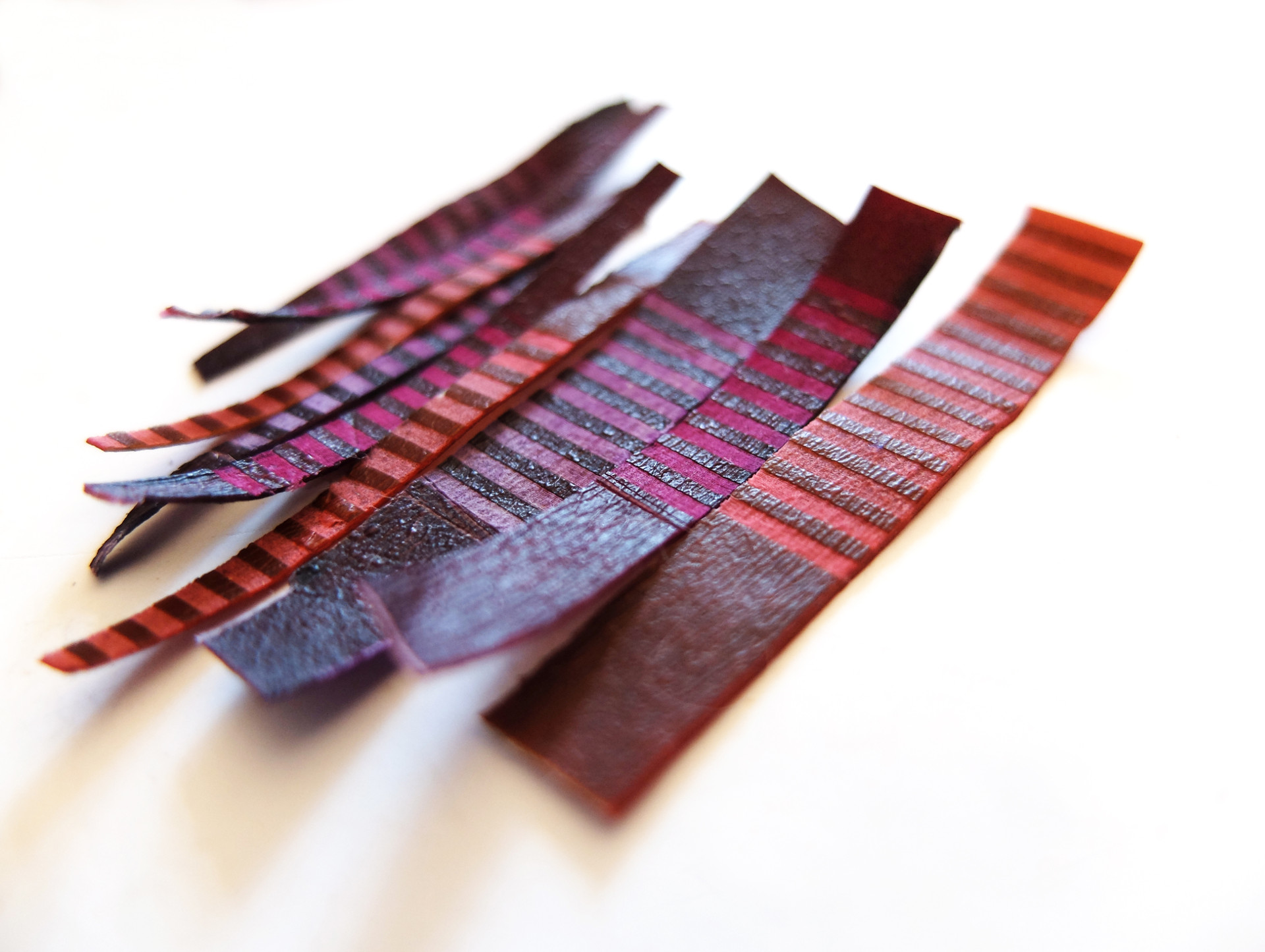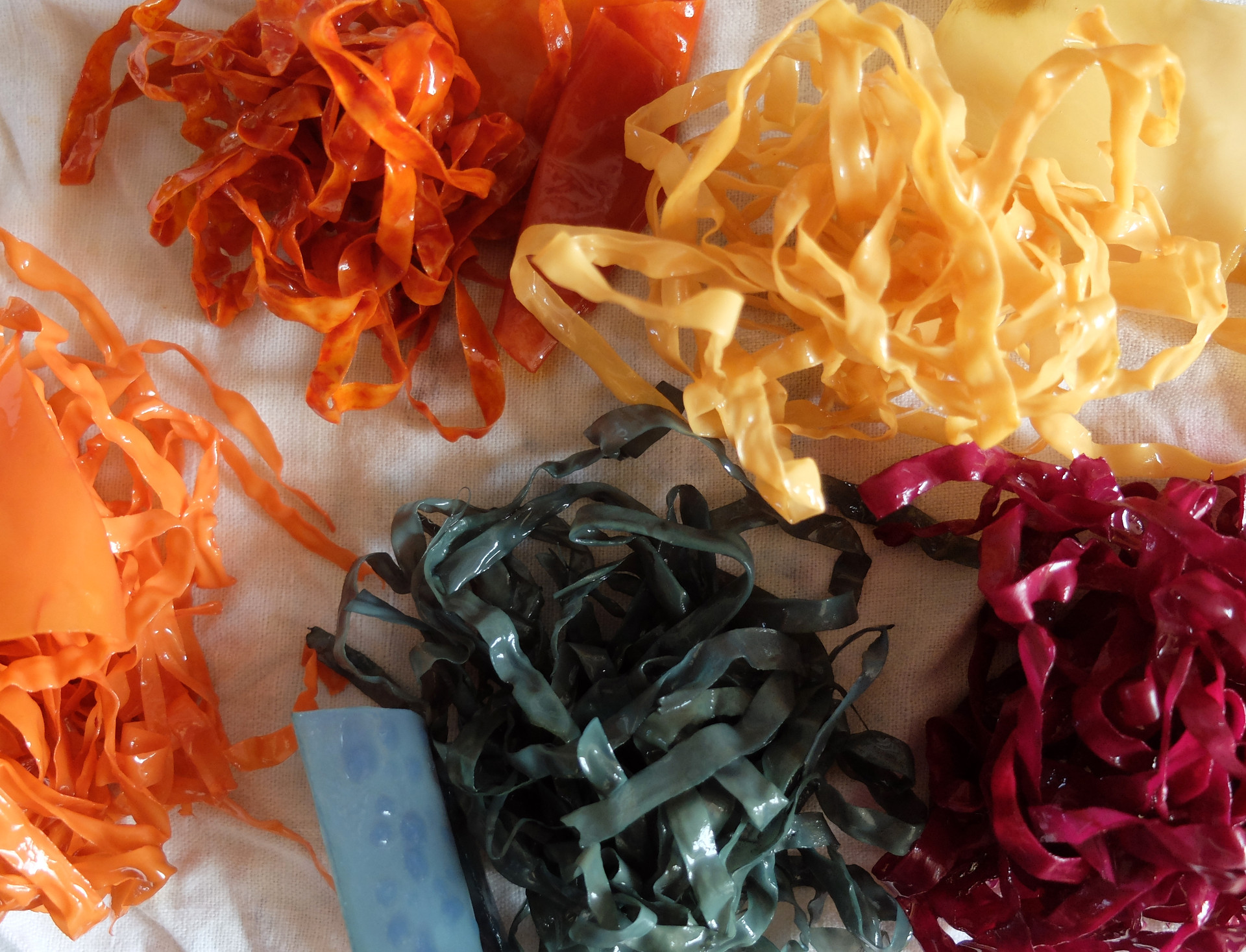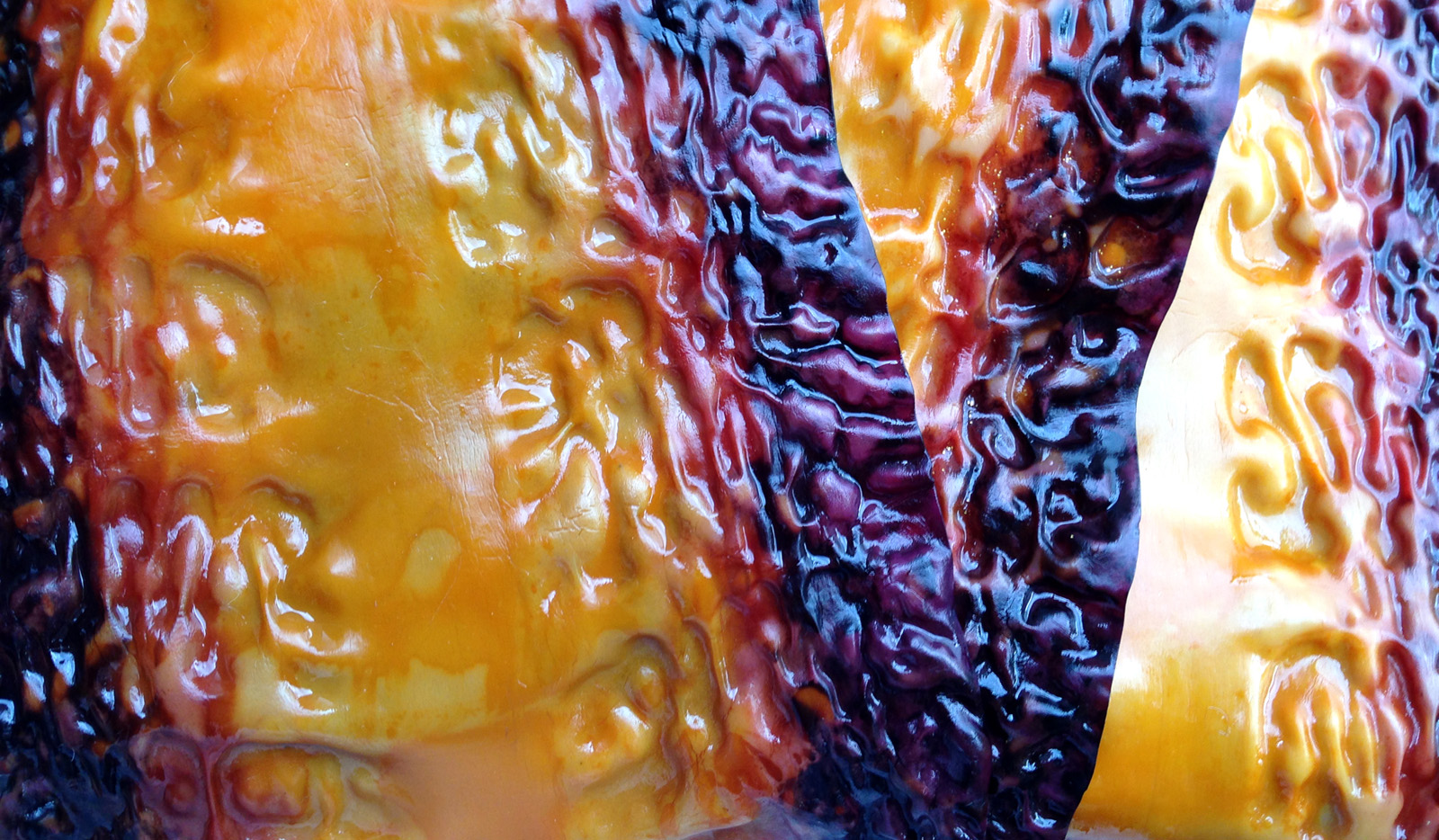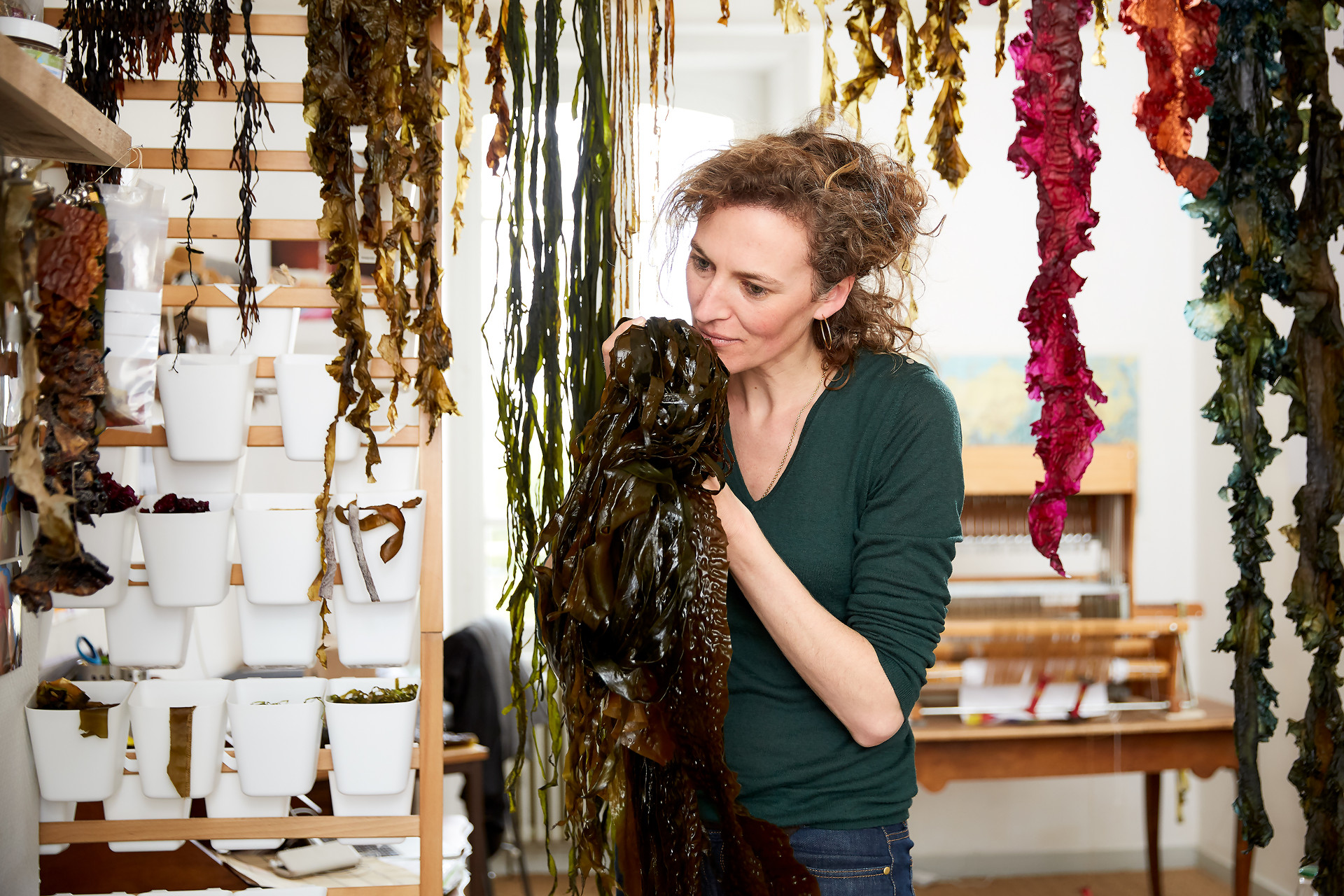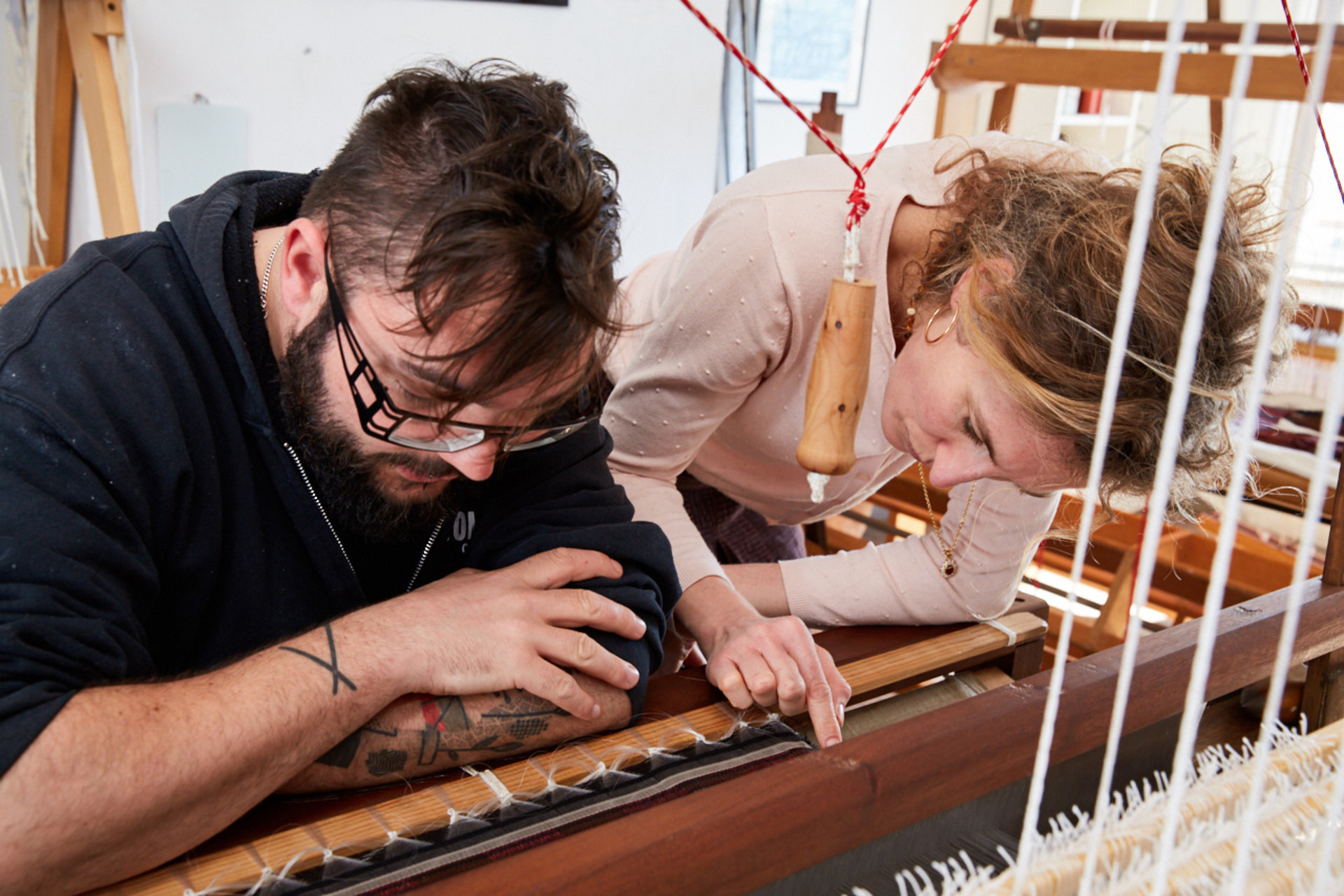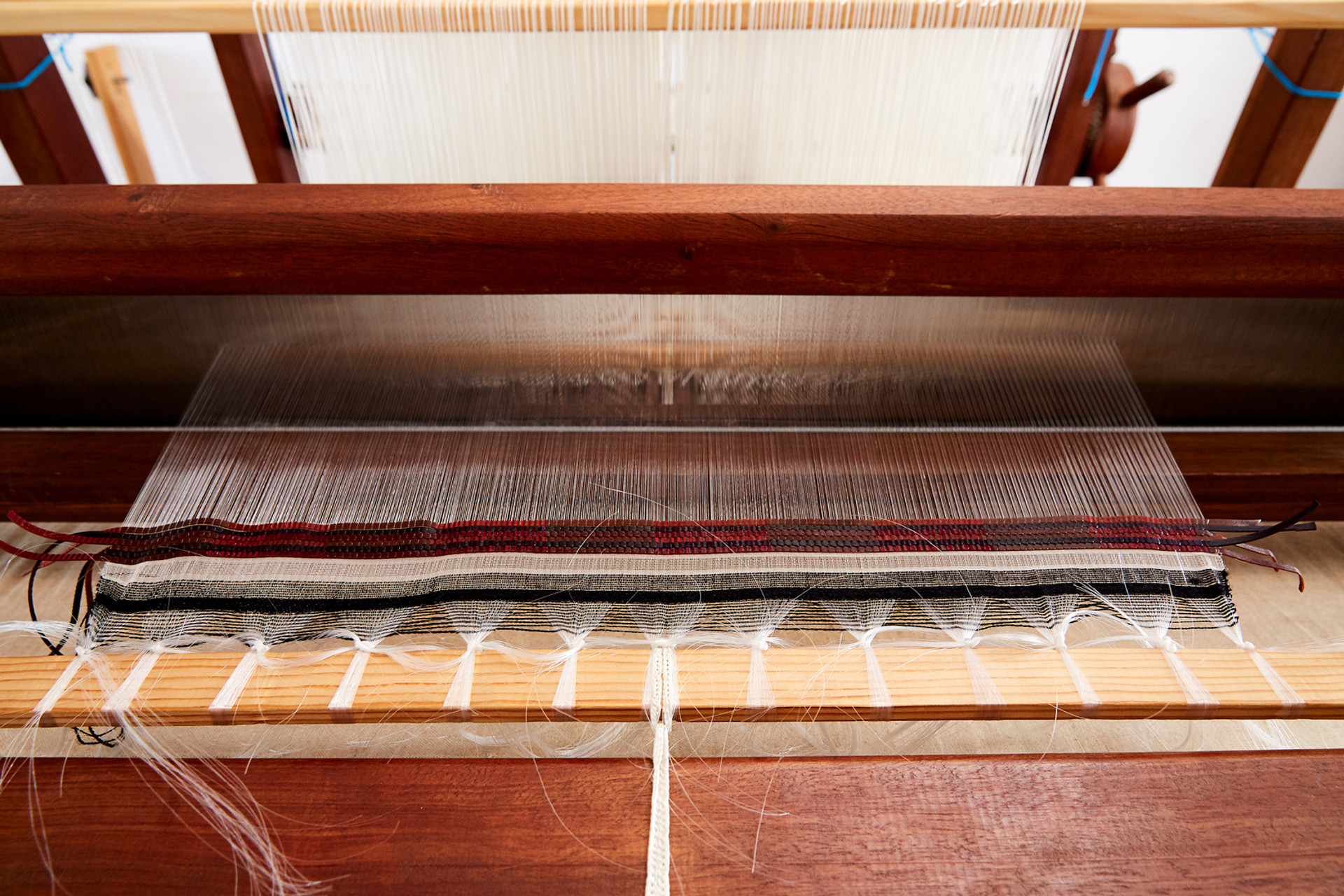 Materials
Seaweed can be woven, dyed, sewn, printed, embossed, tufted, engraved, braided, pressed, etc.
Creation and manufacture of custom-made pieces of biodegradable algae textiles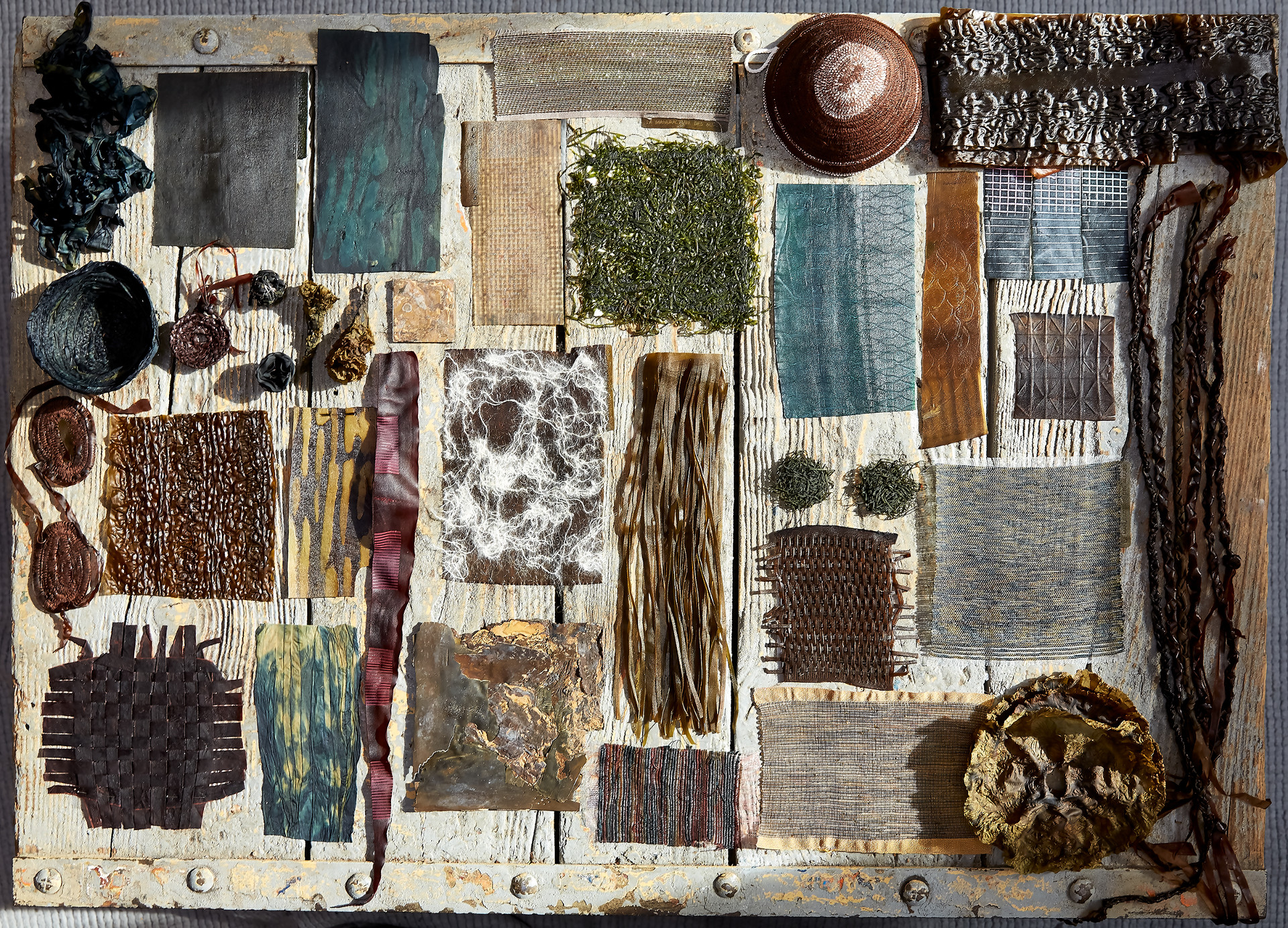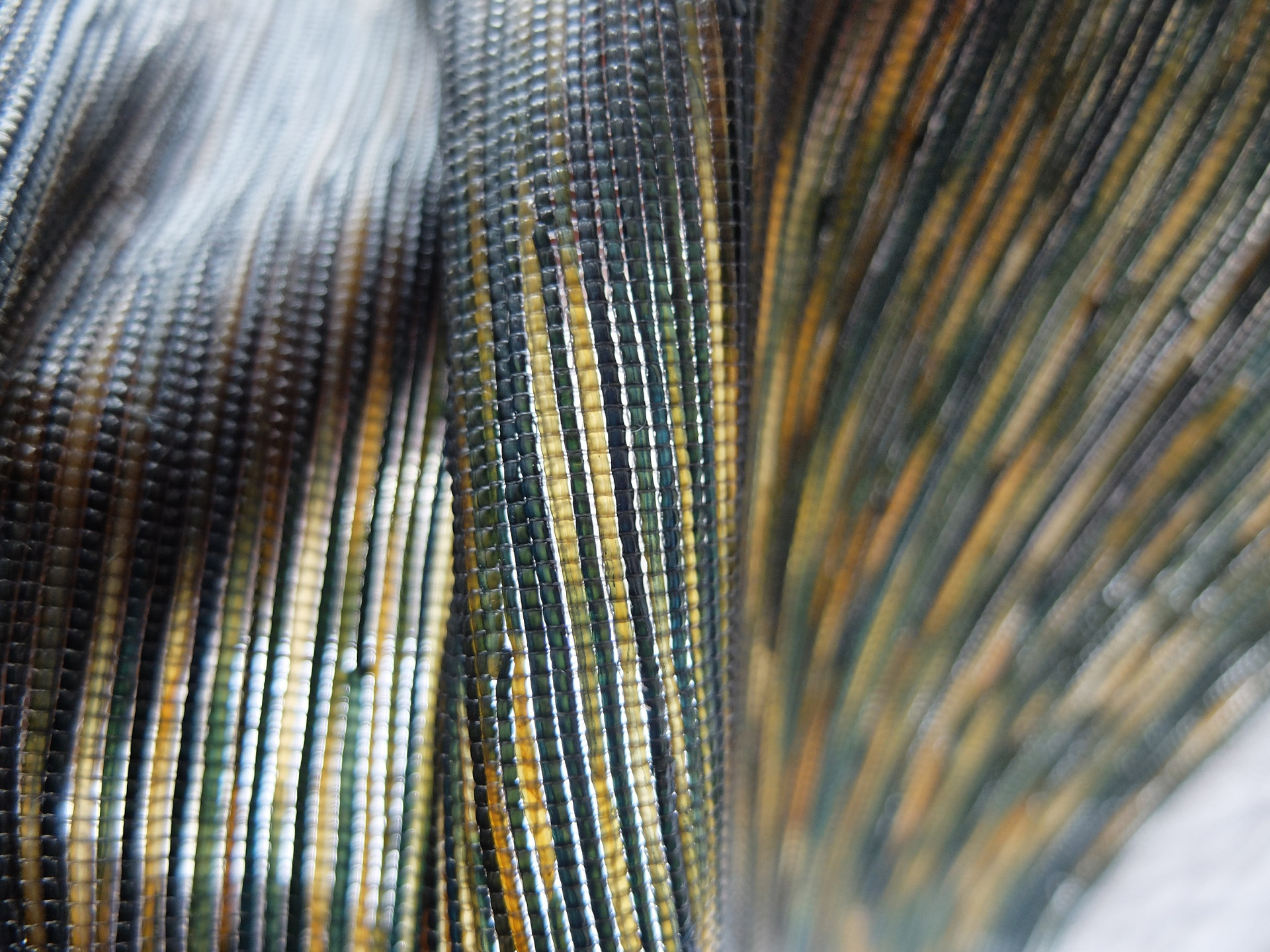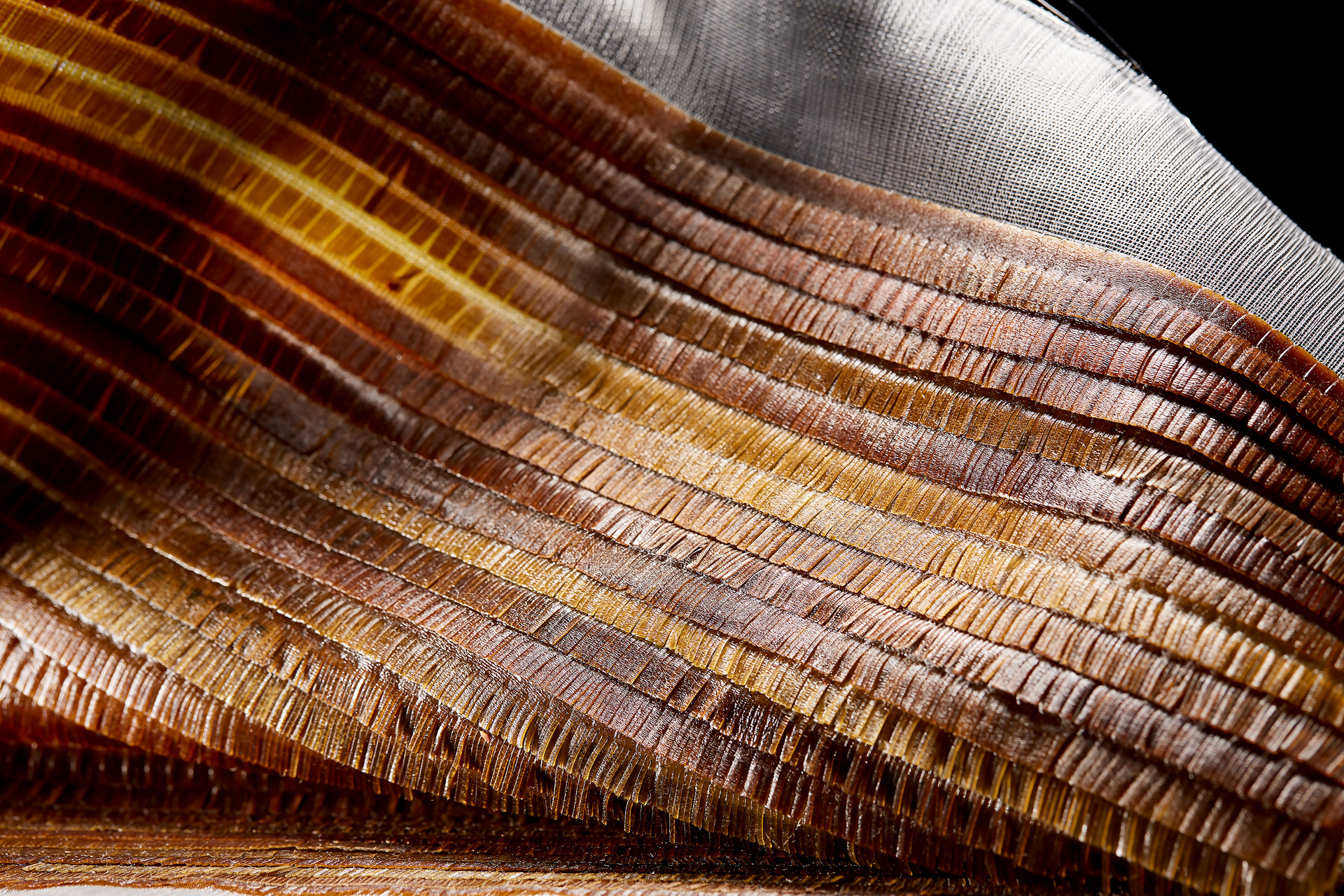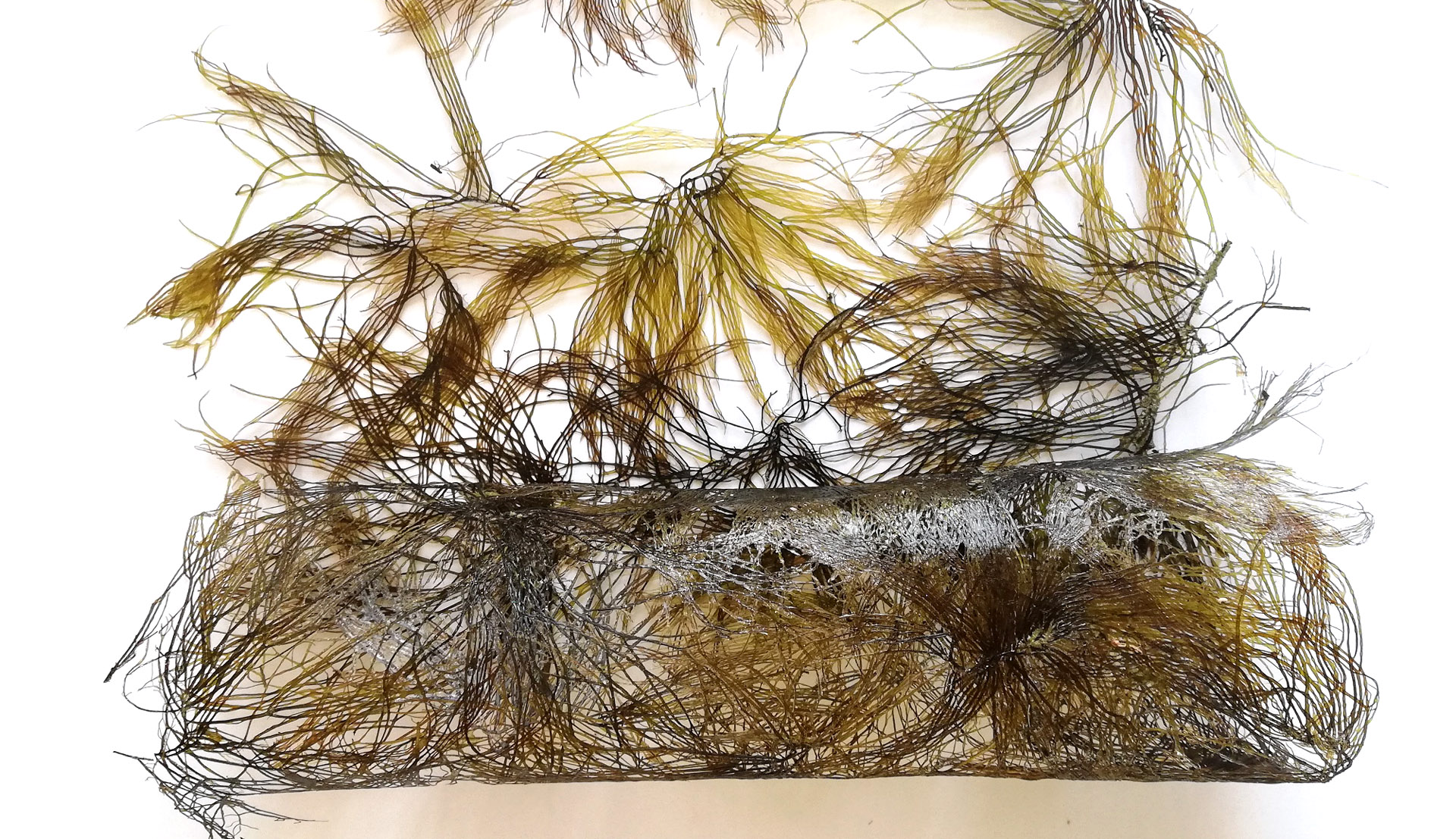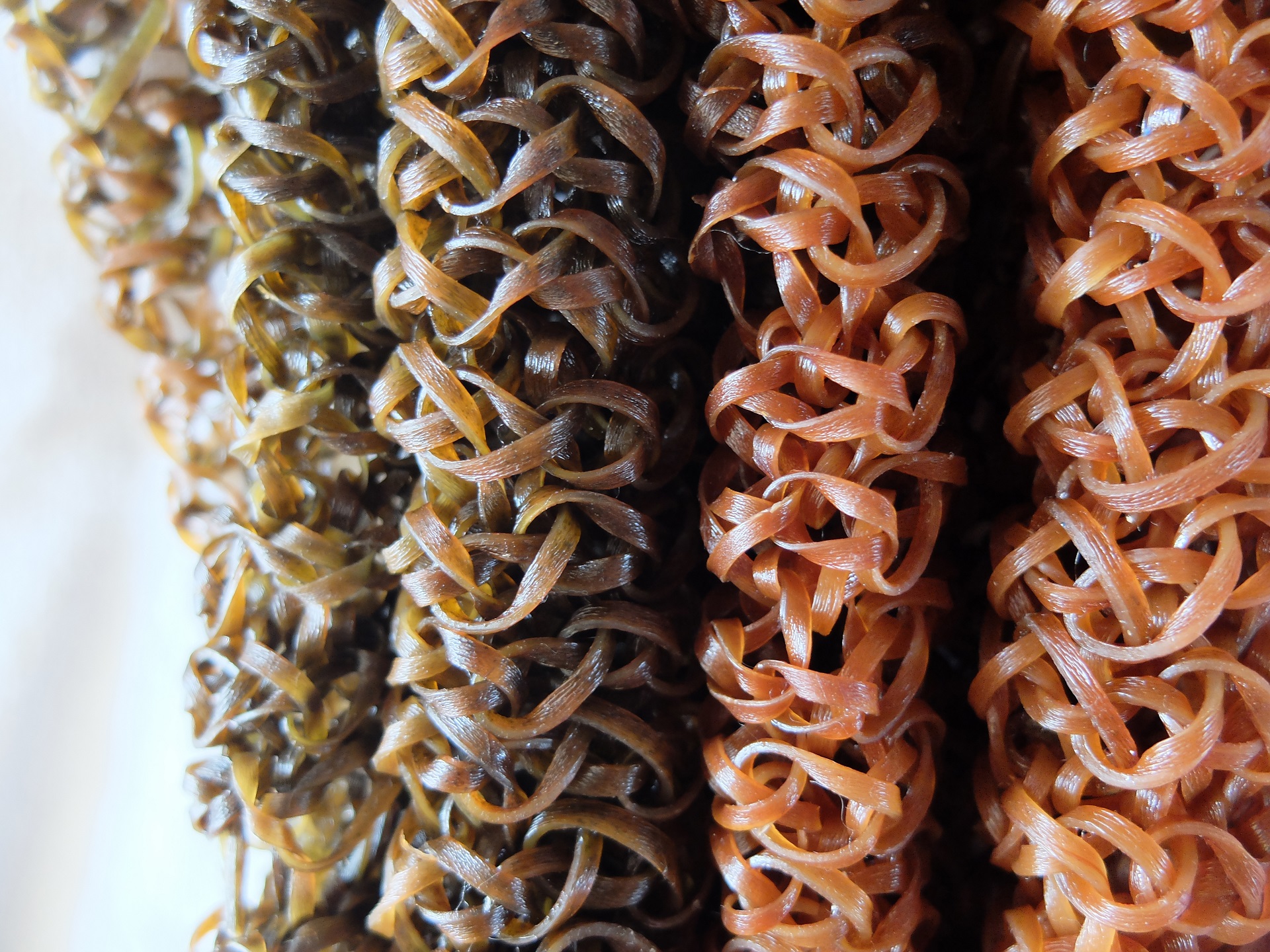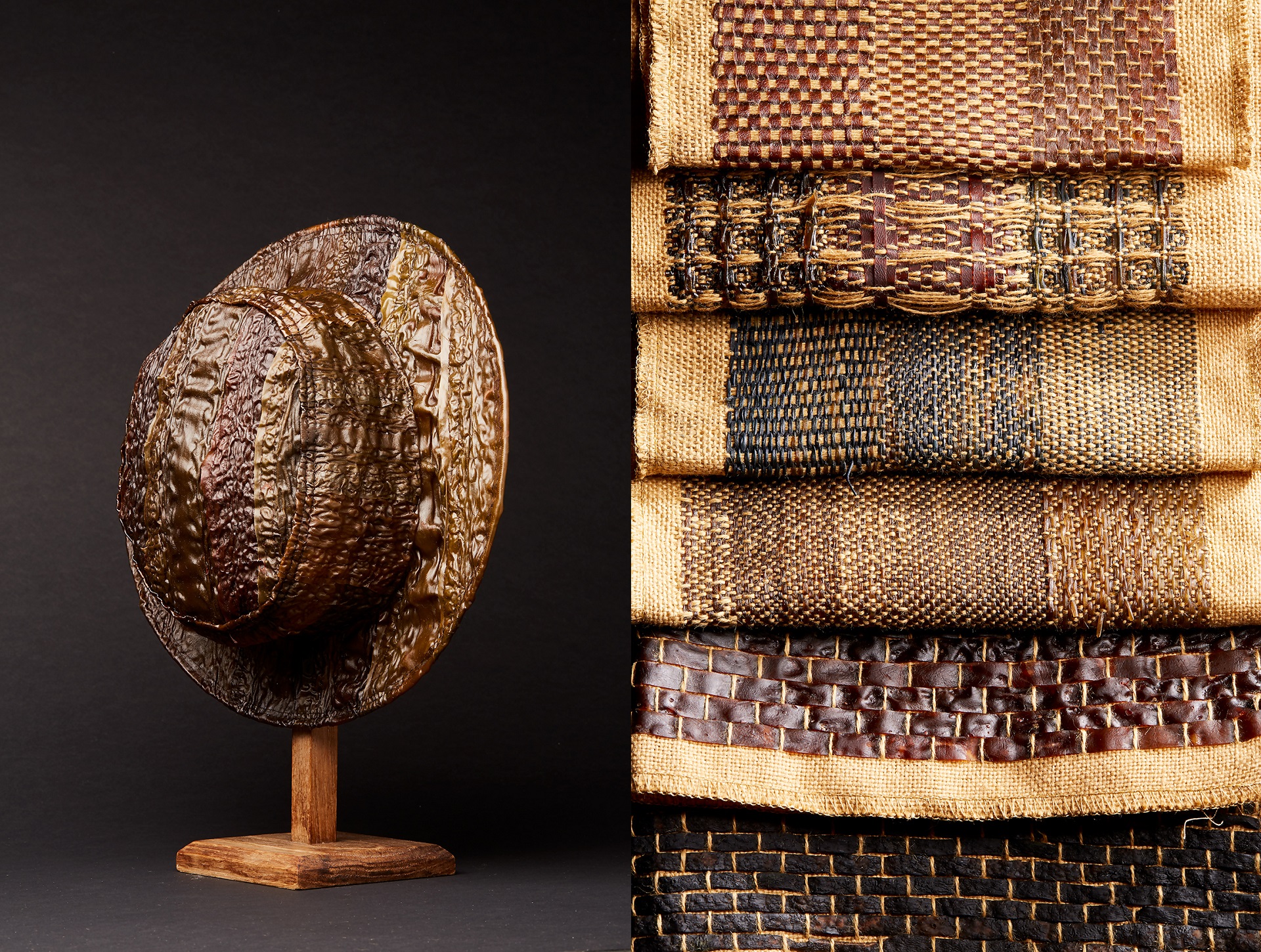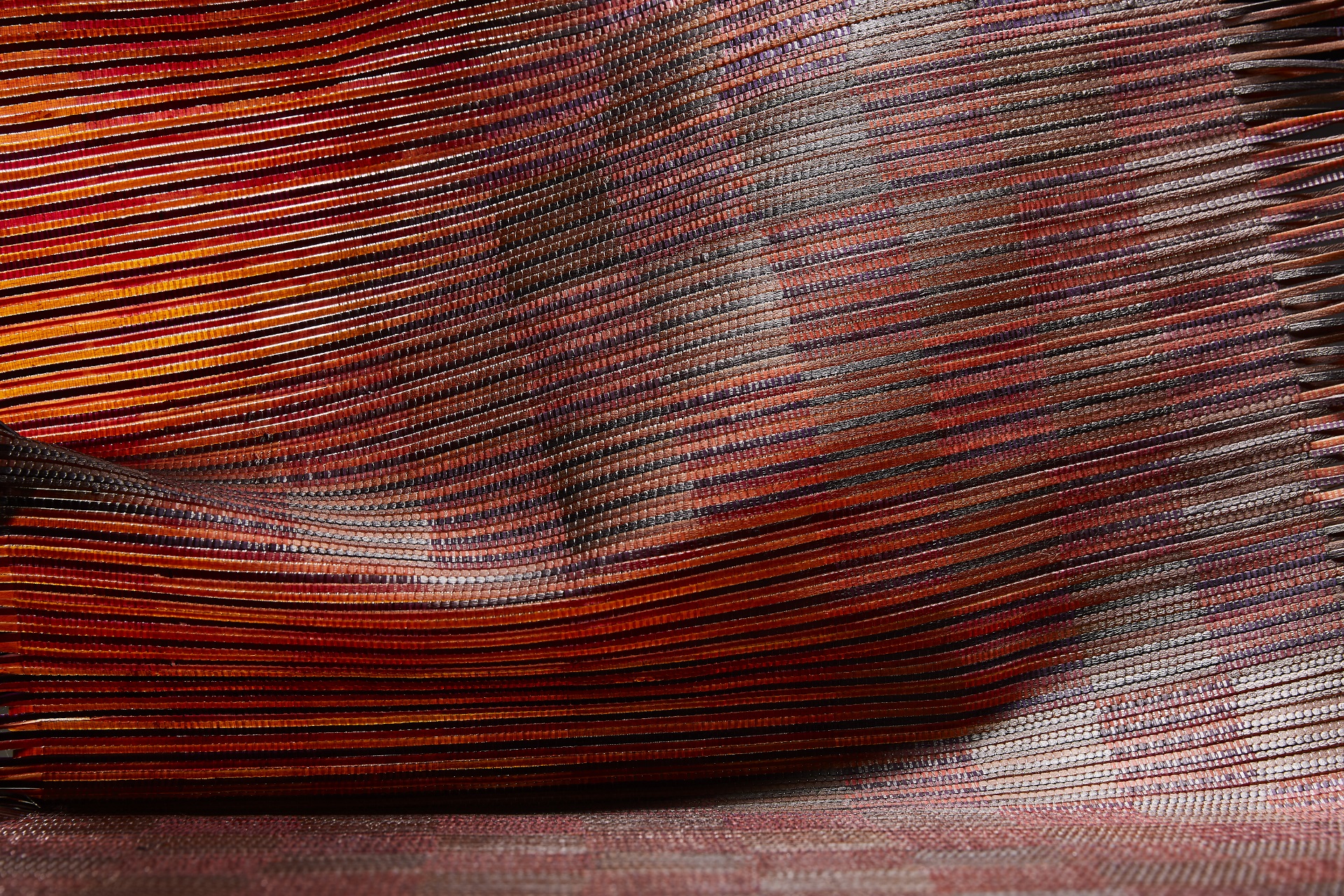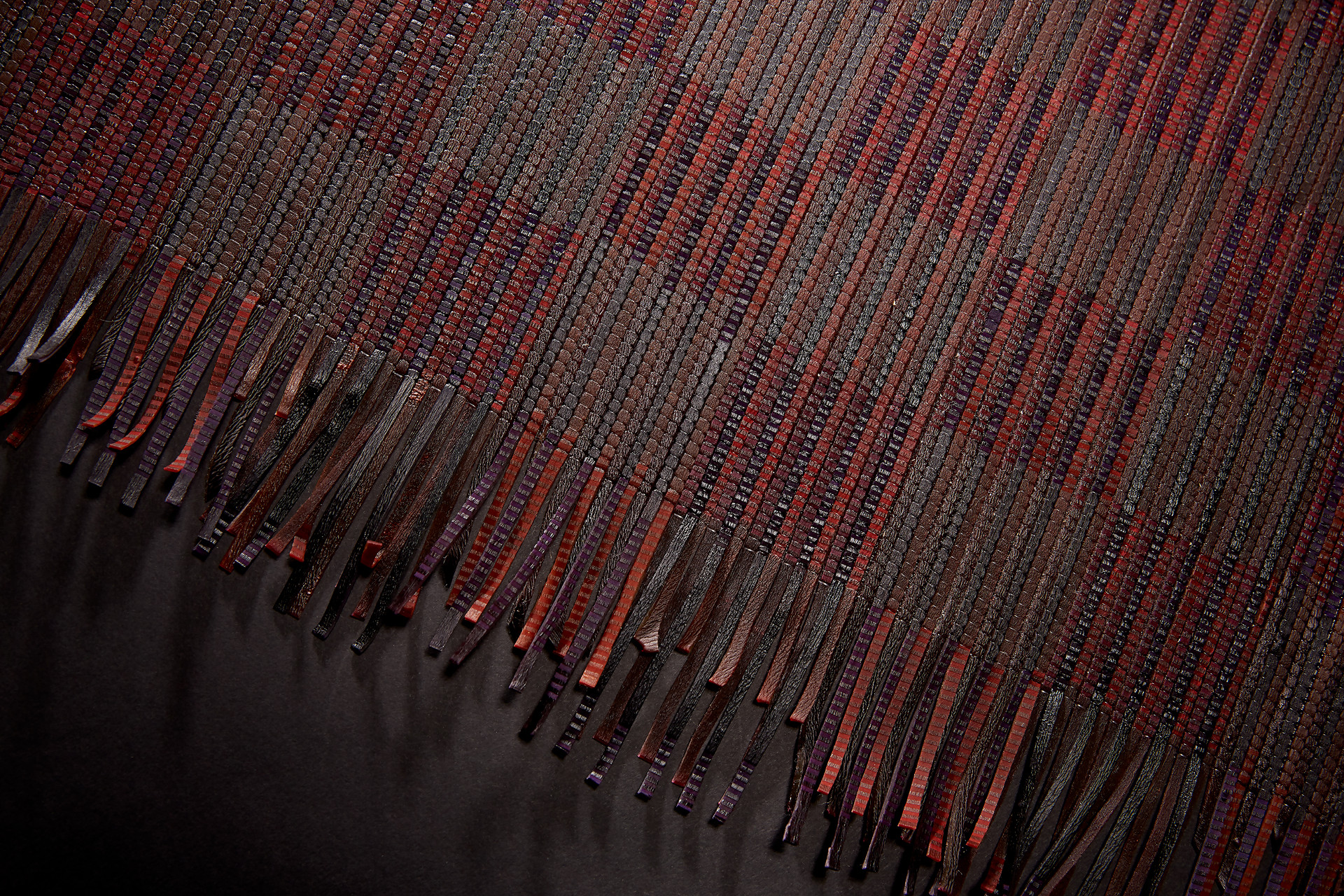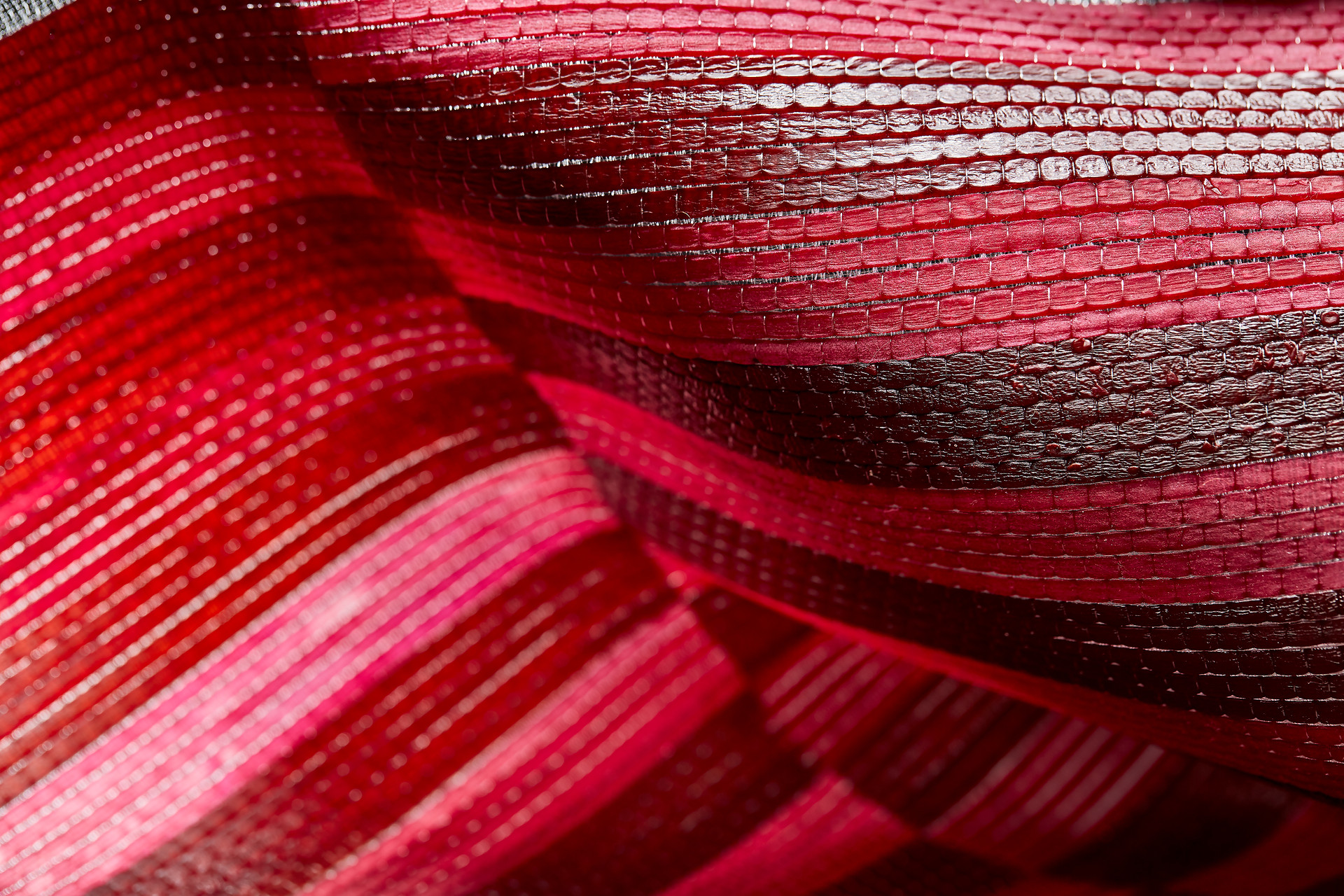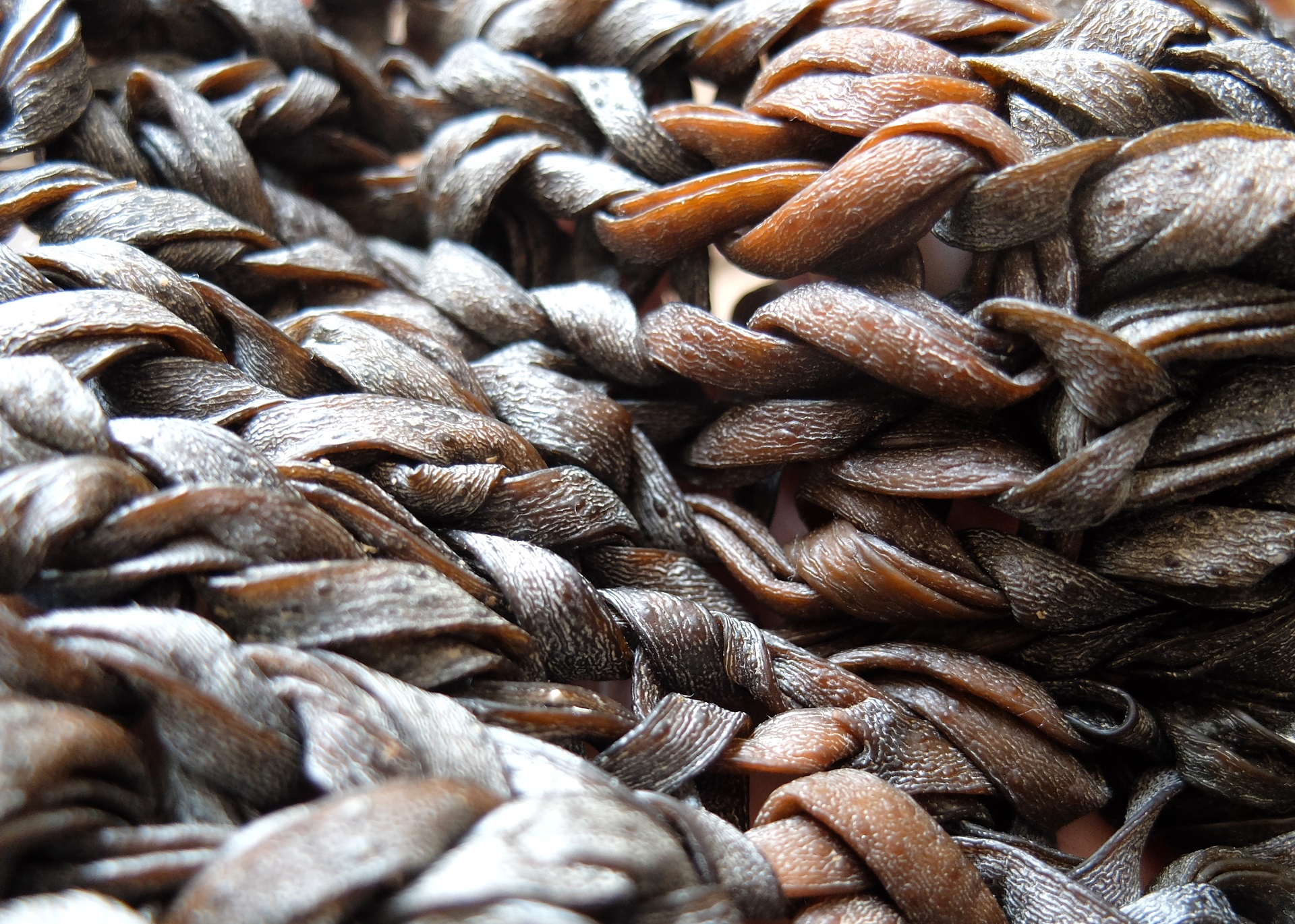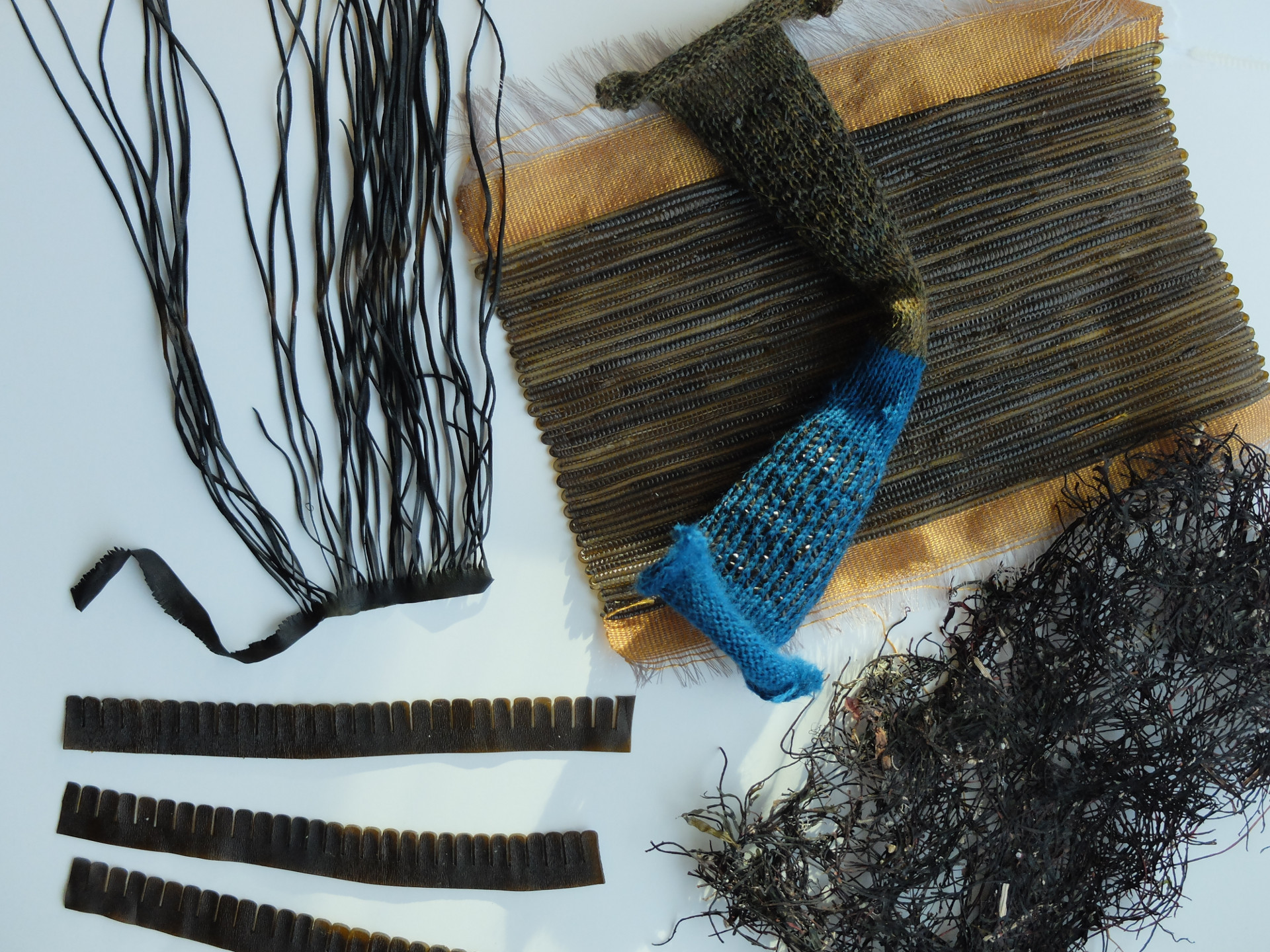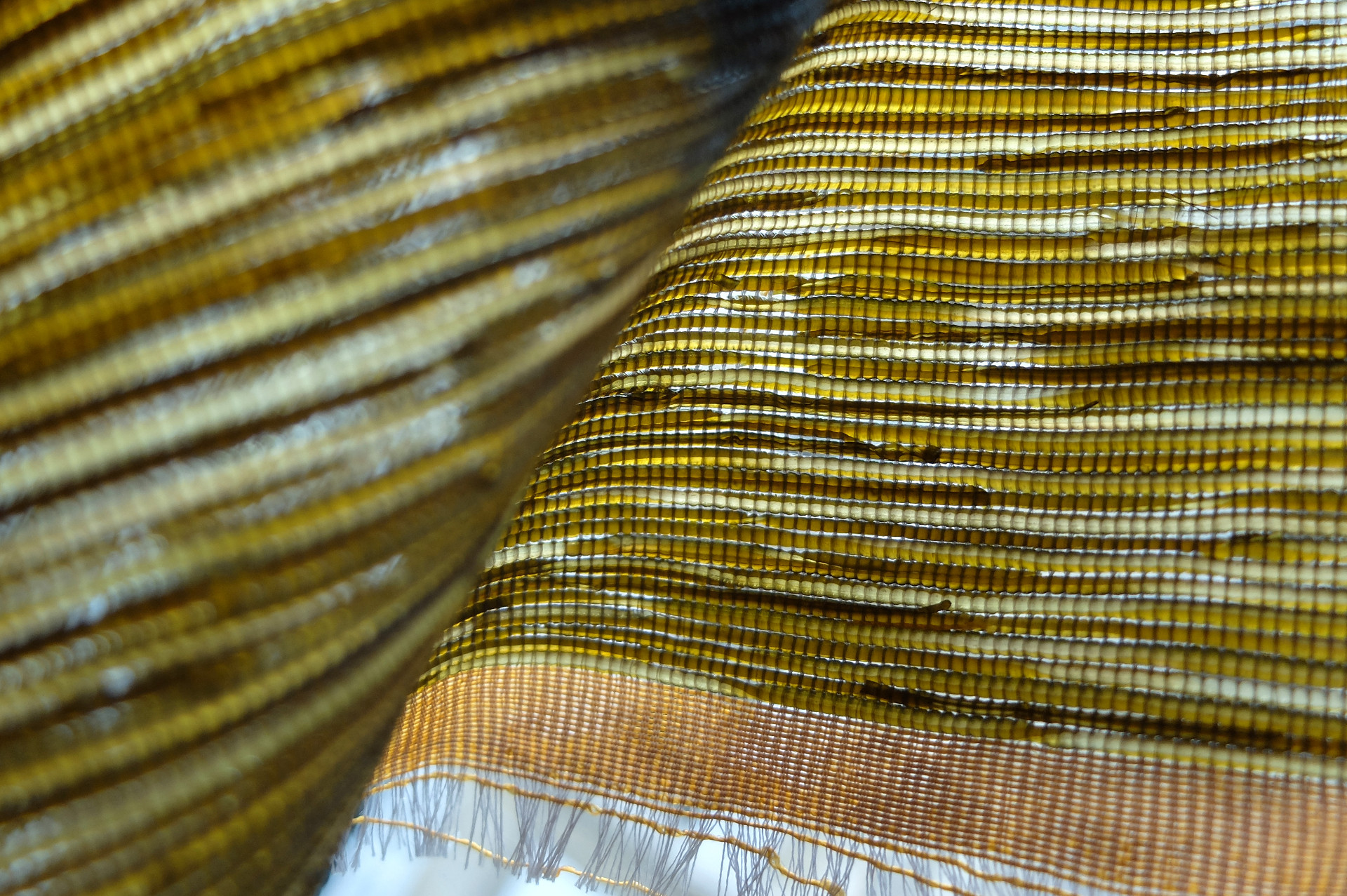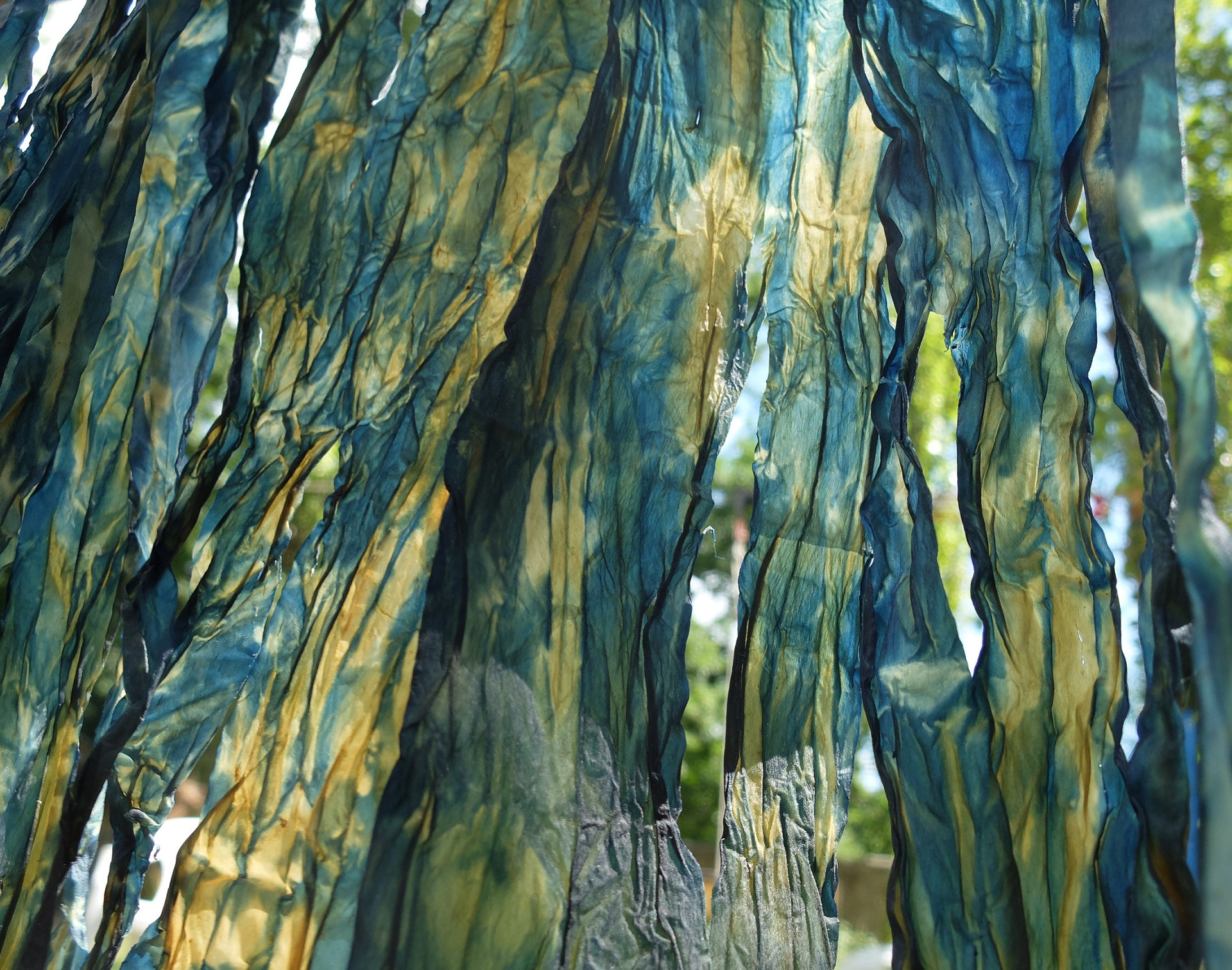 Scriptures
Envisaging scripture in space : seaweed become lines, floating between tension and lightness
Creation of biodegradable walls, sceneries, volumes in seaweed. A fusion of art, space and nature.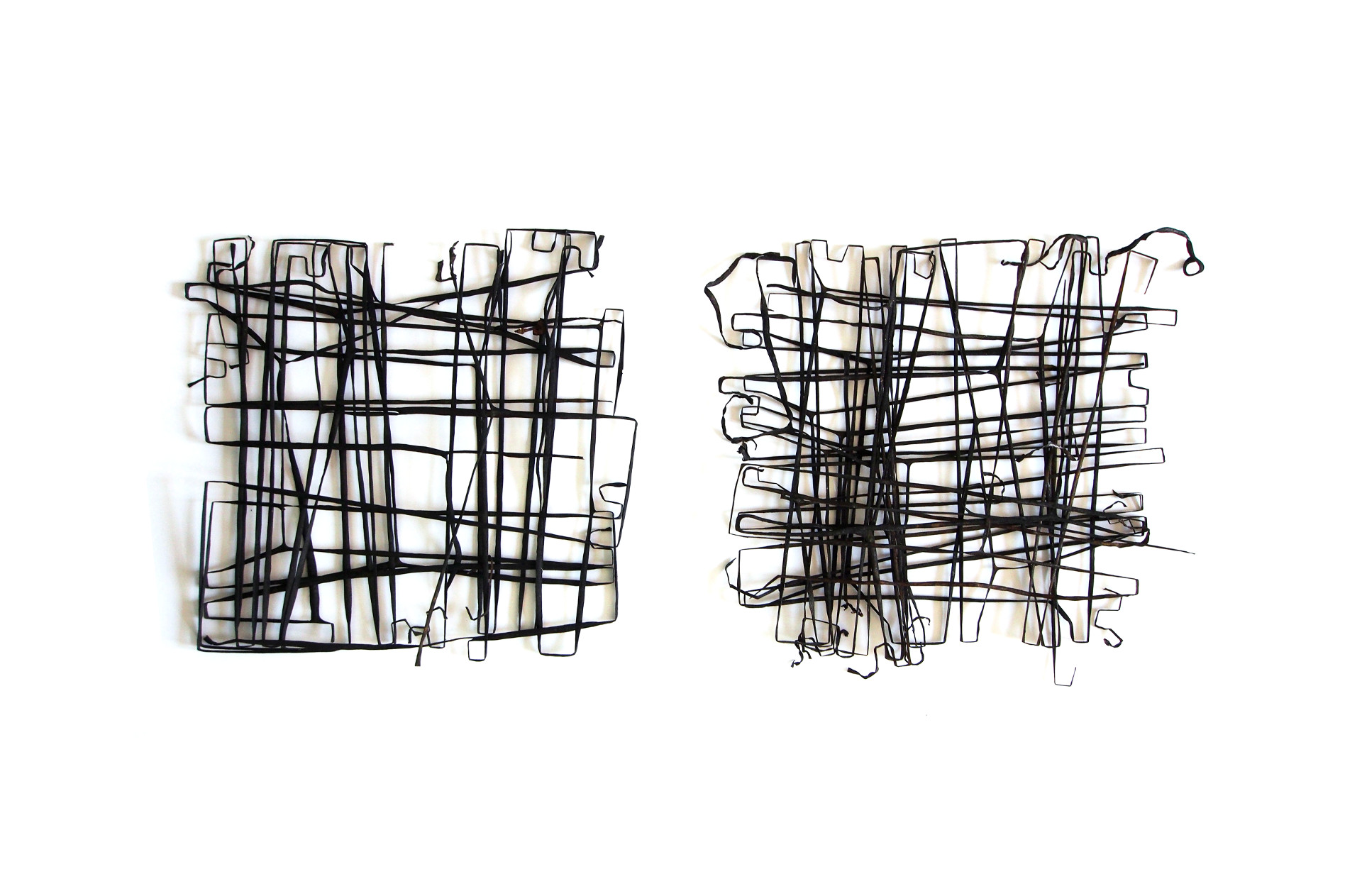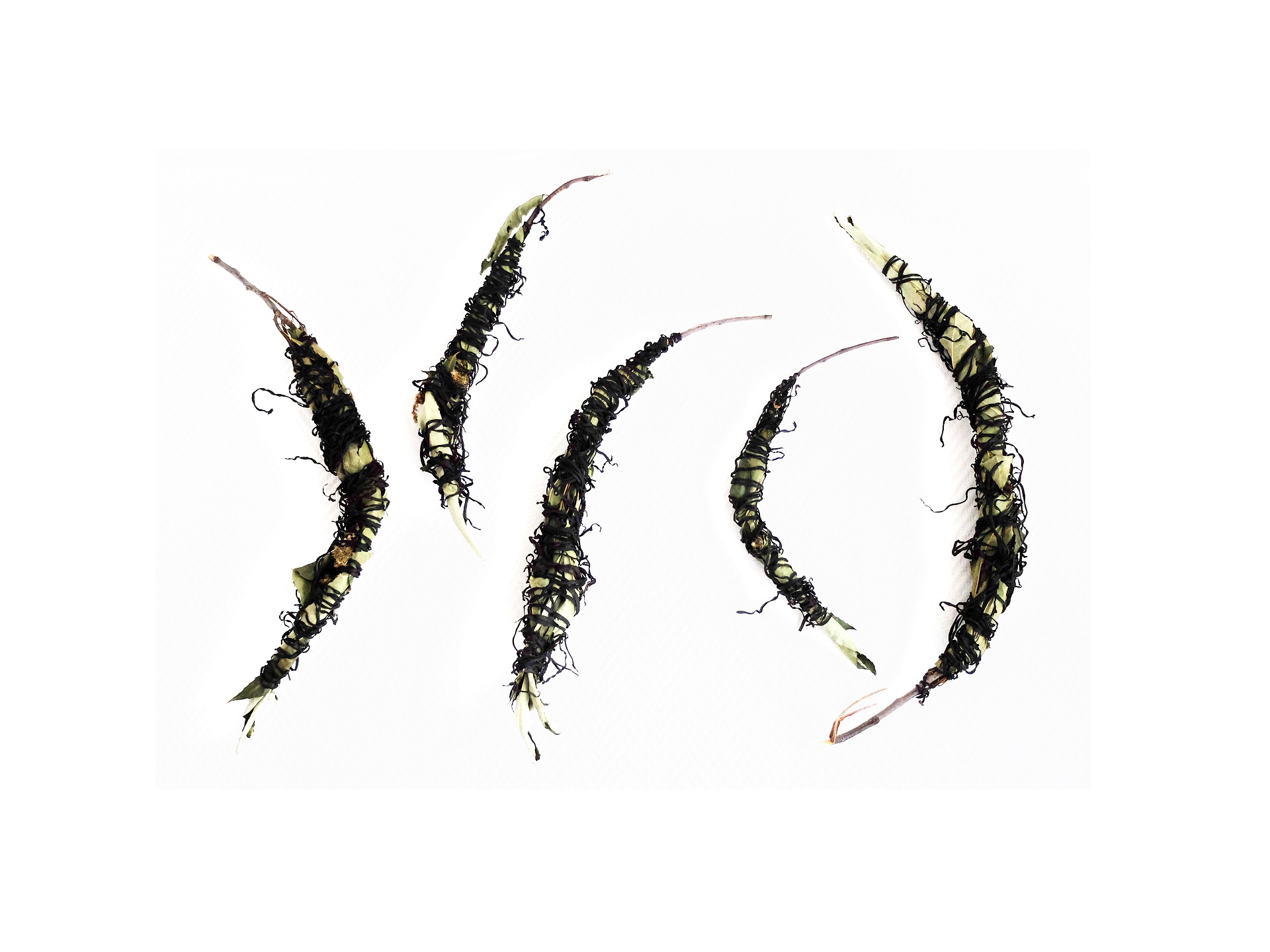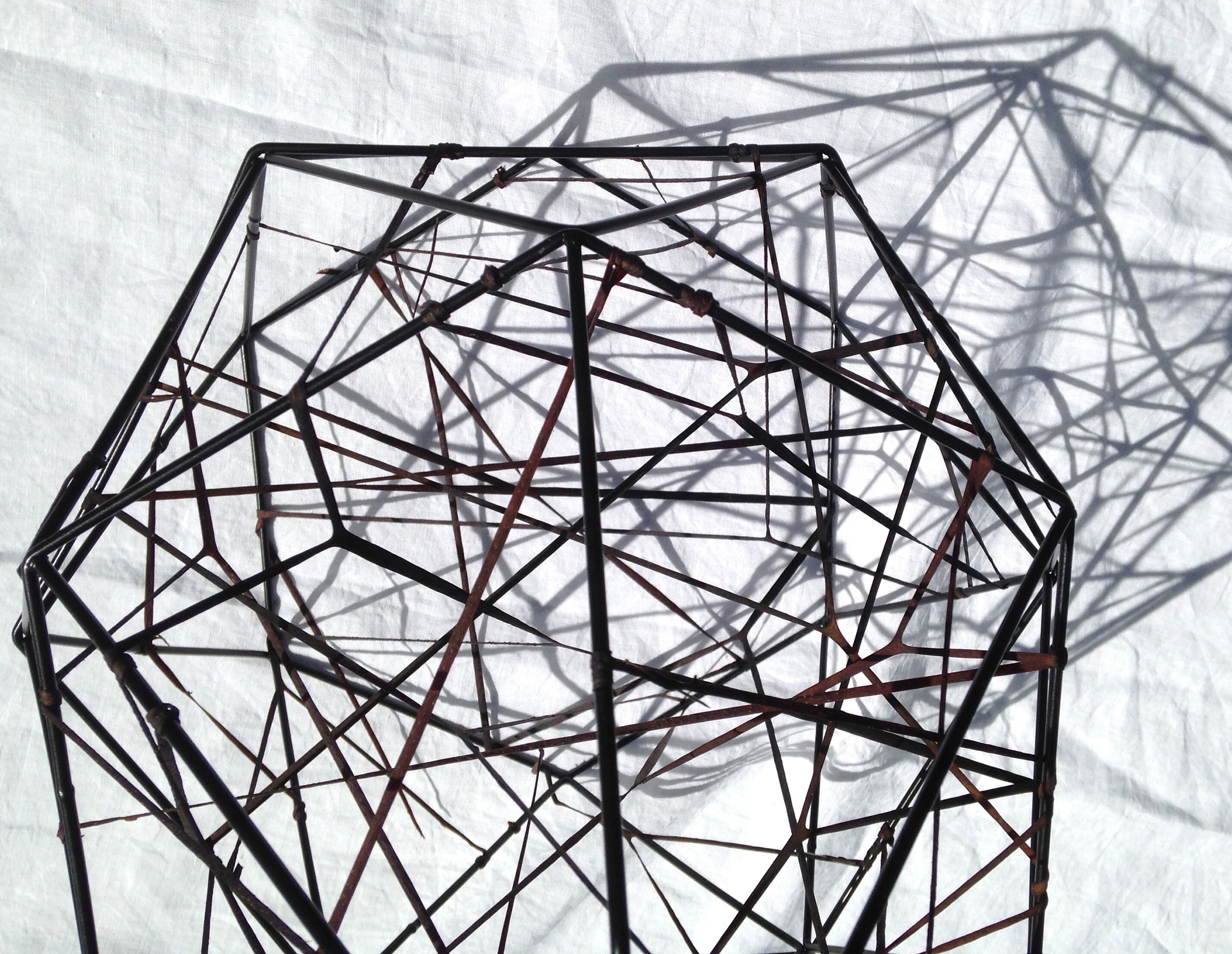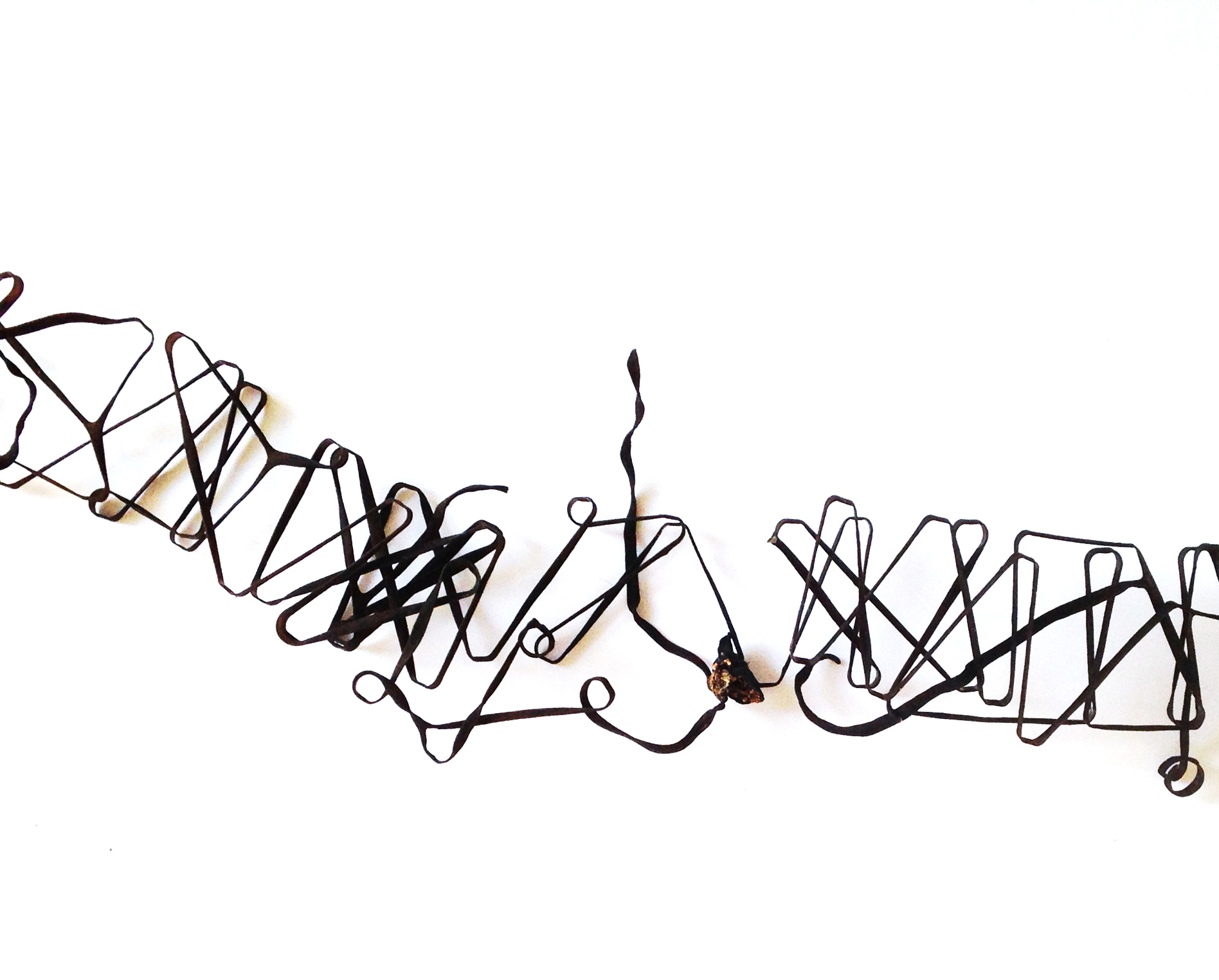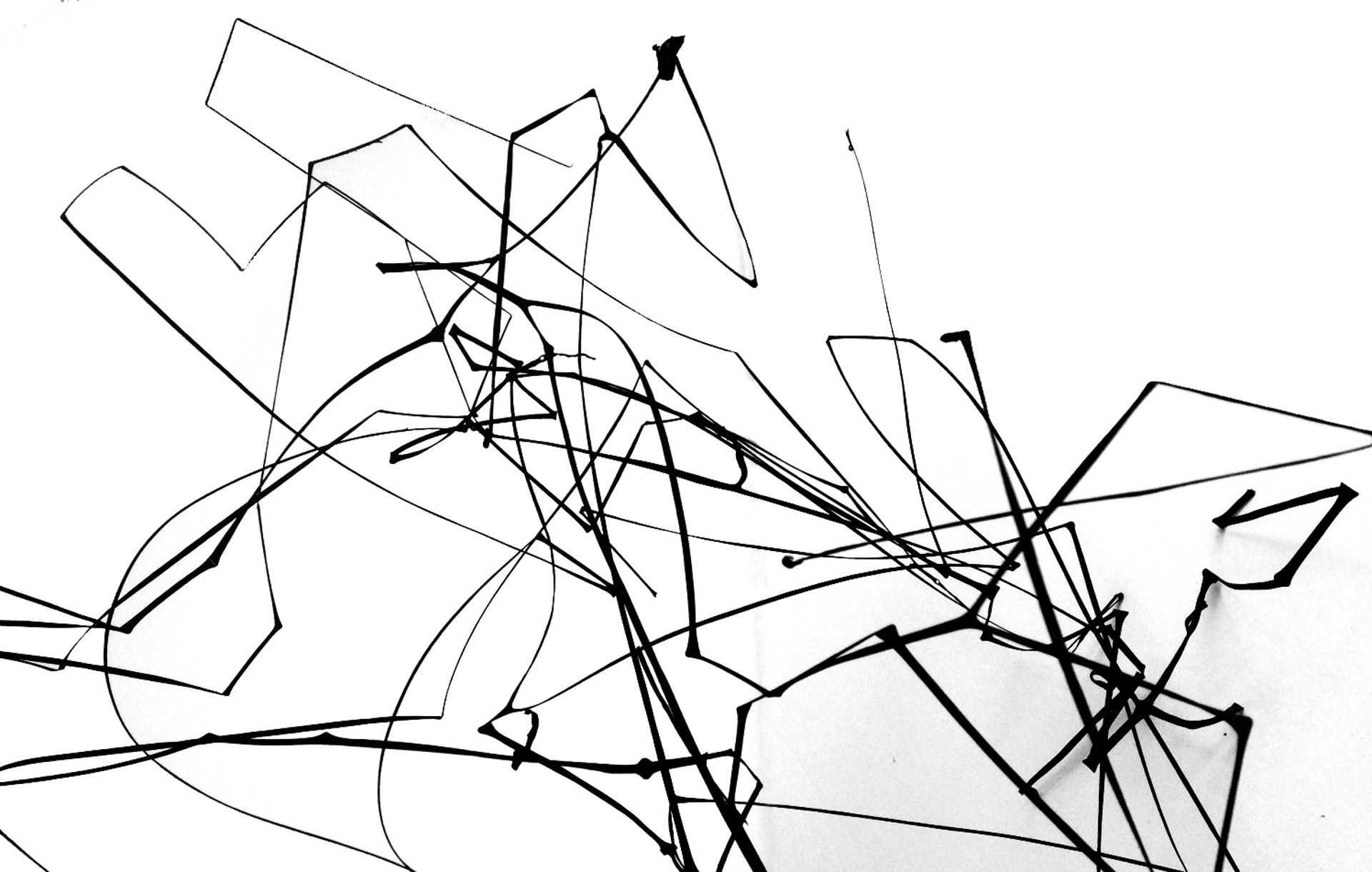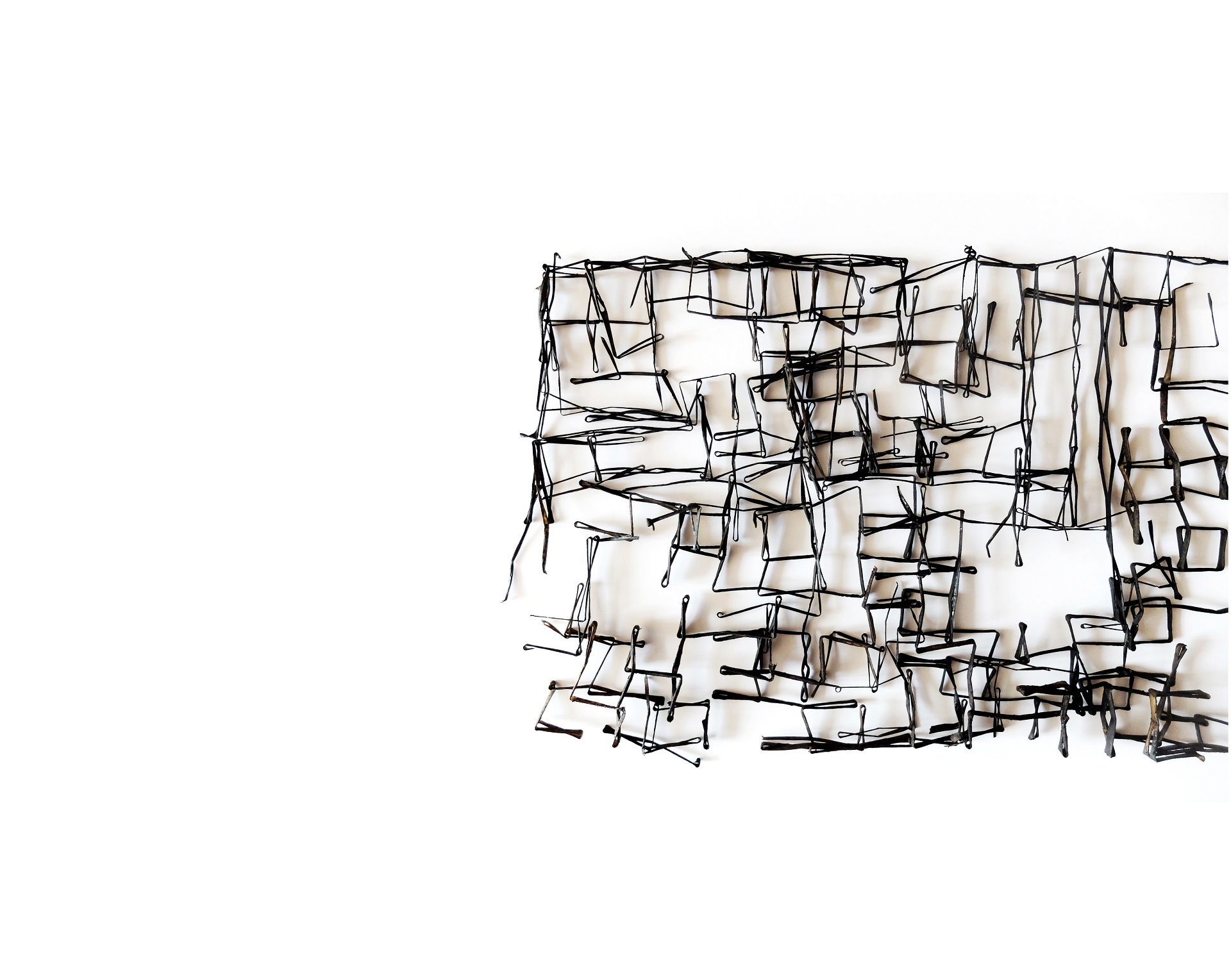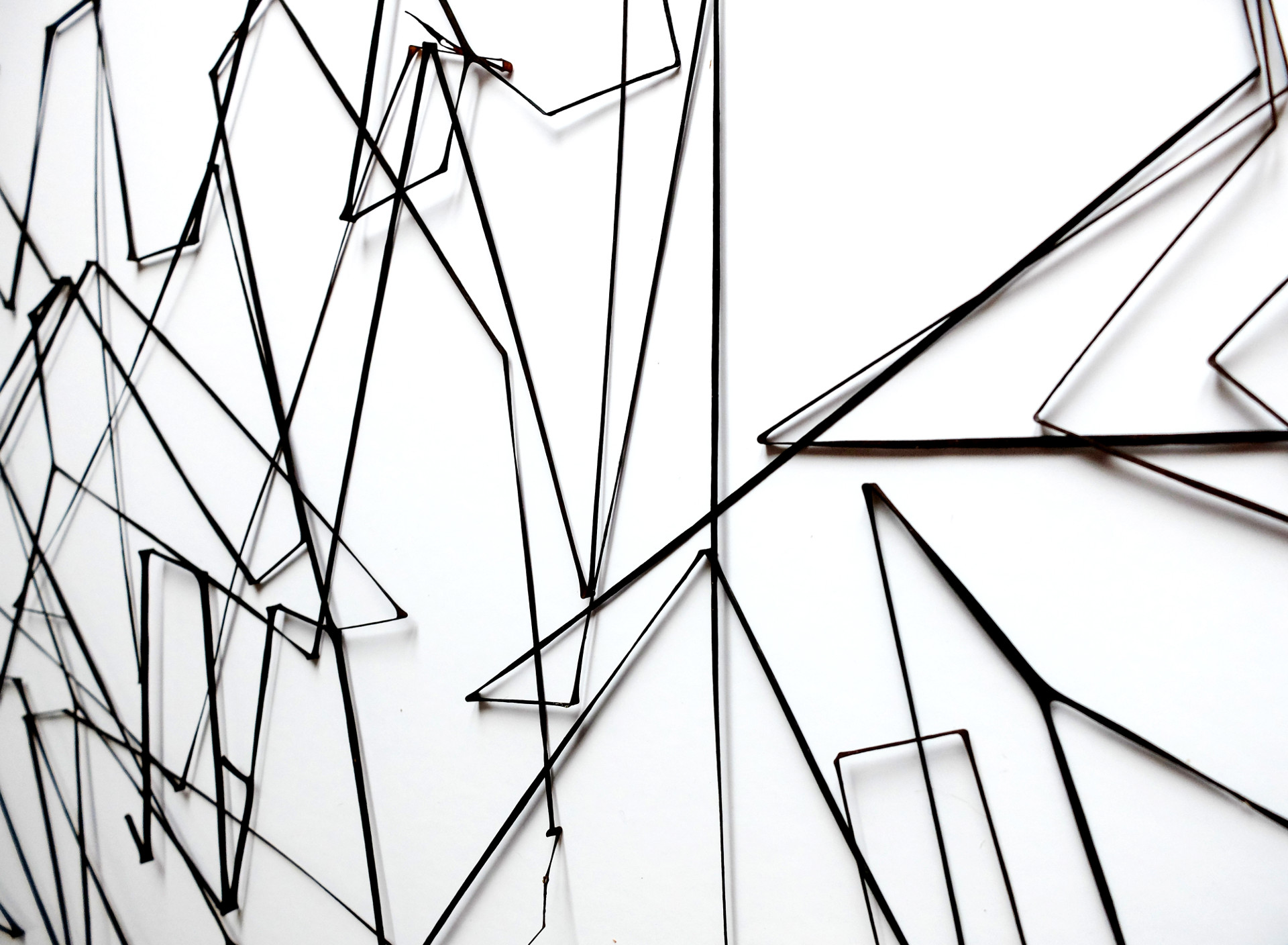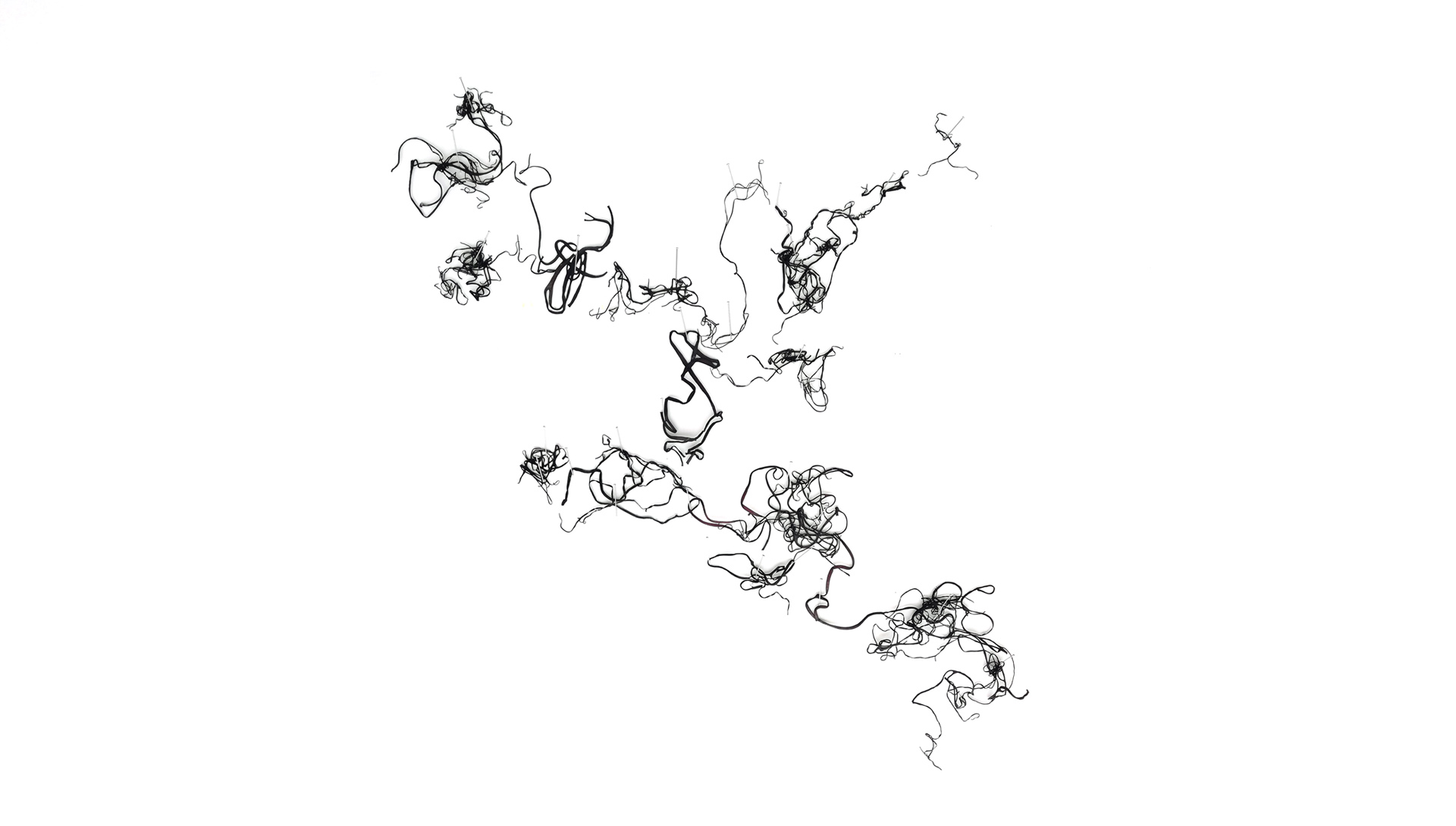 MANUFACTURE
made to measure creations of seaweed materials and volumes

SUPPORT
bolstering the development of algae projects

ARTISTIC DIRECTION
the creative piloting of research and development materials

Workshop
the discovery of seaweed co-presented with a biopolymer researcher
TANDEMS
constructing duo partnerships "artisan – creator"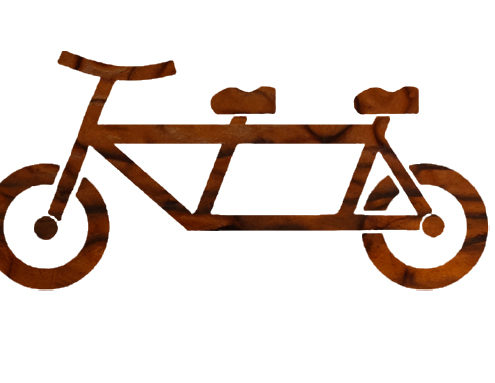 MULTICULTURAL BLENDING
composition of pluralist teams, multidisciplinary and multicultural project management.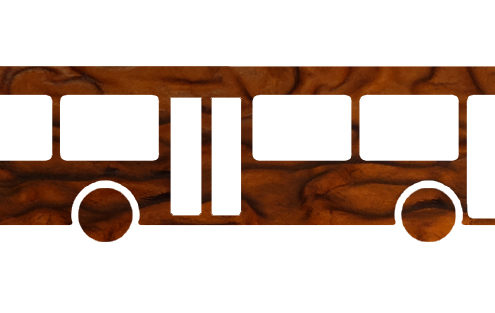 Contact
La manufacture des algues
12 rue redien
56400 Auray